Creating a blog post used to mean writing copy, crafting a headline – You know the drill.
There was a time when a new blog post demanded new content. No longer is this the case as 2 items have become significant players in the mix of a digital content strategist
Curation– A new tool in your content marketing kitbag


Clay Shirky put it simply: "It's not information overload. It's filter failure." That's why, in the past few years, the act of quickly finding and explaining new information on the Internet has emerged as the profession of digital content curation. It is a task for which librarians are well-suited and a potential source of employment. via

Embeddable content – Resources to assemble great reader experiences.


Embedable contents now embraces virtually every type of media and as such offers up in almost infinite catalog of content for the curator.

Videos, Slidedecks, Podcasts, Stories, Lists, Links, Tweets, Maps, Images, Pins – This is a fast evolving landscape.
These two evolutions are combining to drive a content creation revolution.
Creation, Curation & Embedding are the three legged stool of Content Marketing.
A "create, curate, embed" mindset allows content marketing teams to scale their effectiveness. It also blurs the lines. "create, curate, embed" forces you to rethink and ask "What is content?" – That is a powerful force and a creative enabler. Today even a piece of embedded content can be a wrapper around other content. It's as confusing as it's exciting. It's something marketing needs to embrace. The building blocks have changed.
Curators work in museums, galleries and libraries. Curating is about creating an experience for visitors. Curation is a fully fledged profession. It's an acquired skill. Maybe even a lifestyle!
For a while, I felt Digital Curation Startups had hijacked the term "Curation". Reading this list changed that thought process.

Another approach is to share curated content (with or without commentary) via social media sites like Twitter, LinkedIn, Facebook, and Google+. For instance, the Inbound Marketing Agency, Kuno Creative has developed a nice following of nearly 8,000 followers on Twitter by sharing its own original content along with related content from HubSpot, SEOMoz, and other sources in the inbound marketing space.

Last but not least is a hybrid approach that combines original content and different forms of curated content. Because a hybrid approach combines a variety of content, both original and curated, it creates a particularly rich experience for viewers. A nice example of a hybrid approach is CMO.com, a website developed by Adobe for marketing professionals, which presents original content along with high-quality 3rd party content. According to Compete, CMO.com generated about 10,000 unique visitors in January, 2012.
Apr 06, 2012 by Robin Good - masternewmedia.org -

891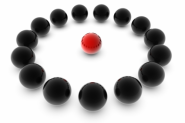 Thematic news channel on a specific topic / theme curated for a specific "tribe"-audience. A newsradar is made up of selected news stories that have been edited, re-titled and personalized for the specific context-theme and tribe subscribing to that channel.

A link list is a dynamic and structured list of links on a particular topic. The list can either be curated by a company (e.g., Techmeme) or by a user community (e.g., HackerNews or Inbound.org). Techmeme is a structured link list and is one of our favorite sources of technology news. According to Compete.com, Techmeme generated about 50,000 unique visitors in January, 2012. Not too shabby.
A collection is a bundle of articles, images, videos, or websites, that relate to a specific theme. For instance, SEOMoz created a "Social Media Marketing Guide" that lists 101 of the best social media sites that you can use to market your business online. By creating this list and keeping it updated, this "guide" has become an important resource for social media marketers.

Periodic summaries are daily, weekly, monthly or annual summaries, often including a list of links, around a particular theme. These summaries can be presented online (e.g., The Lede by CopyBlogger), via email (e.g., The Moz Top 10), or in magazine format (e.g., HackerMonthly). An example of an email summary is the CEA SmartBrief, put out by the Consumer Electronics Association. The CEA SmartBrief is an excellent way for the CEA to stay in touch with its primary audience in between its major trade shows, such as CES in Las Vegas.
7
Content with Commentary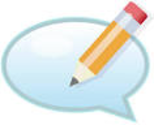 Content with commentary is when you identify one or more 3rd party articles (or other media) and then add your own point of view. Microblogging often follows this approach. One of the best examples of content with commentary is Daring Fireball, a blog that focuses on Apple's strategy and products. With 3rd party content and commentary, and the occasional full-length blog post, DaringFireball has built a dedicated following (30,000 unique visitors in January, 2012, according to Compete).
This list gives you some useful framework. Somehow it re-legitimised the role of a Digital Curator. Did it shift your thinking?
Curation is about amassing a collection, or body of work for public display and enjoyment. Curators don't create original works, curators create original experiences.
On reflection, the role of a digital curator is no different than the role of their traditional real world counterparts. Or it shouldn't be.
Digital Curators create engaging experiences for their Web Visitors. Digital Curators share a common mindset with their real world counterparts.
For many, "Digital Curation" is appealing because it seems to offer a cost- effective alternative to content creation. I believe this is the wrong reason to jump on the curation bandwaggon.
Digital Curation can drive down the cost of creating digital content, but beware. You can also drive down the engagement value. Everything comes at a price. Free is a deceptive force – a reality distortion field.
Digital Curators are a new breed just like Digital Community Managers are an emerging tribe in the digital landscape. Digital Curation is in its infancy. Do you have a Digital Curator on your team? What skills does the role demand? If you need clues, look to museums, galleries & libraries. Real world curators could become the new hot-hires in digital marketing.
So be careful. Make your curation meaningful. Think about the experience. Combine, compile and embed existing content. Be sure to add unique commentary and perspective.
When was the last time you visited a museum, a gallery or a library? How was the experience? What did it make you feel?
Digital Curation requires marketing to learn new skills. How many digital curators have 10,000 hours under their belt? I suspect, not many!
Marketing teams need to learn how curation and embedded content is changing the act of creation.
Have you thought what you can learn from traditional curators? Go and talk to a real curator. I did. You will be amazed what you learn. I was. It equipped me to write this post.
Image Credit: ngmmemuda via Flickr.com and Creative Commons