Are you into growing your networking, meeting and connecting new people? It seems the new fangled social media widgets, gadgets and apps have created a schism between the online and offline communities. This has to either be a joke or just complete madness!
Which is more significant in your life?
Online Networking – Metting online Social Networks
Offline Networking – Meeting In Real Life at Real Events
It's a hot topic and something of a trick question. I think people are missing the point. There is a way for online to extend and enhance offline networking and vice versa. There is a way to unify the experience.
Real life, face to face time is so precious. There's always too many people and too little time. Getting the most from events is challenging. So I say de-stress the process and share the burden. Prioritize, Divide and Conquer.
It's like shopping for the Holidays – If you want an easy life – start early. Pre-Network! And to make it even easier – bring friends (or make friends). Think about which connections matter most to you and try reaching out to those people before the event. Offer the hand of friendship. Be their ears and eyes at the event. Pre-Eventing is a simple generous experience that we can all benefit from.
I've been experimenting with Pre-Networking and Pre-Evening since attending #Sobcon where I planned to connect with a talk to 5-10 people I didn't know before attending the event. It worked. It was productive. I now adopt this practice all the time. I've seen others do the same.
So how do I do it? I use List.ly of course. How you may ask…
Pick your event
Book your ticket
Create an Attendee List on Listly
Add two tags "I know" and "I'd like to know"
Add the Attendees (and let others help you)
Tag the people you know
Tag the people you'd like to know
Embed the list in your blog to announce your attendance and your intentions
Encourage others to tag the people the know and would like to know too.
Reach out and talk to 5 people before the event (5 is just a manageable number).
Put simply blend your online and offline experience.
When you talk to the people ask what they want from the event and in general. Your goal: to learn how to be their eyes and ears at the event. Think about what you want too. Share this with everyone and remember other people's needs. When you are at the event help people by connecting people with their needs. Others can reciprocate.
See if you know people they'd like to know and make the introductions. Help everyone get more from every event. It's a simple win-win.
This began as a random experiment for #sobcon and #socialHRCamp and I've now feet it used effectively #140confNYC and #Womenlead. I made a list to make it easy to share.
Online Networking meet Offline Networking. You two should talk!
EXamples of using Listly to pre-network and pre-connect with event attendees
Jul 16, 2012 - list.ly -

46

Listly List - #SOBCON 2012 Attendees Chicago - Liz Strauss @lizstrauss, Phil Gerbyshak | @PhilGerb, Les McKeown | @lesmckeown, Carol Roth | @caroljsroth, Terry St. Marie | @Starbucker, Laura Fitton | @Pistachio, Becky McCray | @BeckyMcCray, Nick Kellet | @NickKellet, Mark J. Carter - @mjcarter, Shashi Bellamkonda | @shashib, @sarahrobinson, Brandie McCallum - @lttlewys, Steve Woodruff | @swoodruff, Patrick Prothe | @pprothe, and Amber Cleveland | @ambercleveland
Jul 16, 2012 - list.ly -

46
Listly List - #womenlead Attendees List - PreNetworking List - Amy Vernon - @AmyVernon, Gemma Craven - @gemsie, Nick Kellet - @NickKellet, Brandie McCallum - @lttlewys, Marilyn Zayfert - @mzayfert, Stephanie Grayson - @critiques4geeks, Mo Krochmal - @Krochmal, The Gary J. Nix® - @MrMcFly, a biography in third person by Arthur Jones, Linda Bernstein - @wordwhacker, Nora Walsh - Patchwork Compass - @patchcompass, Marisa Schweber - @mschweber, Karen M. Sieminski - @KMSieminski, Eileen AJ Connelly - @AJCONN, and Kim Vaadia - @kimvaad
Jul 16, 2012 - list.ly -

59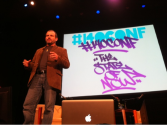 Listly List - New York #140Conf Attendees/Speakers - Liz Strauss - @lizstrauss, Anissa Mayhew - @AnissaMayhew, Arnt Eriksen - @arnteriksen, Becky McCray - @BeckyMcCray, dan levy - @danjl, Deepak Chopra - @DeepakChopra, Diane Brogan - @DianeBrogan, geogeller - @geogeller, Gotham Chopra - @gothamchopra, Gregory Corbin - @JustGregPoet, Kevin Honeycutt - @kevinhoneycutt, Laura Berg - @MySmartHands, Mallika Chopra - @mallikachopra, Mark Horvath - @hardlynormal, and @mouselink - @mouselink
Jul 16, 2012 - list.ly -

54

Listly List - #socialHRCamp Vancouver Attendees - Melanie Wilk - @Recruiter604, Deborah Richardson - @bizbydesignca, Jen Watkiss - @TalemetryJen, Kemp Edmonds - @kempedmonds, Stephen Jagger - @sjagger, Christine McLeod - @impactresults, Andrea Shillington - @brandpreneur, Kevin W. Grossman - @KevinWGrossman, Rebecca Coleman - @rebeccacoleman, Nick Kellet - @NickKellet, Avi Lambert - @jazzlamb, Heather Clifford - @KeepItSimpleSM, Salima Nathoo - @SocialSalima, Lexi Kubrak - @LexiKubrak, and Jane Boyd - @boydjane
So how about you. Have you tried pre-eventing?