So here is it, the first blog post to discuss and review the 5 featured lists of the week.
We're hand curating a new list each week. We want you to help us find the lists for next week and for every week moving forward. 5 lists per week. That's our rule. Add your suggestions to this list
We announced the reason for the change here. We will only be featuring lists that are embedded in other blogs. Listly on Listly alone will not make the cut. We're curious to know what's your Listly?
This is not about Listly, it's about your Listly and what you make it.
So if your list isn't embedded go fix it. Then you can play.
Here are this week's lists and links to the posts where they are embedded.
Dec 08, 2012 - thefutureofink.com -

129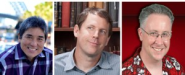 List of finalists for Top Ten Self-Publishing Blogs 2012 contest sponsored by The Future of Ink - digital publishing for online entrepreneurs.
Dec 08, 2012 - modenus.com -

140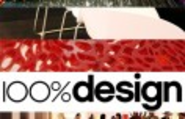 Top 100 interior design blogs curated by Modenus' communities, please add your personal choice to our great list
Dec 08, 2012 - servicesphere.com -

127

After watching the quality of presentations and speakers slip off the scales as organizations like TED created industry changing events and content, I felt it was time to take things back into the communities hands again. The ITSM community has grown and become more connected than at any time in history.
At the same time technology allowed me to be streamed to LeWeb and be on stage with Google product manager while attending another conference. I was finally in two places at once.
The principles are simple:
Streaming LIVE to Youtube via Google Hangouts
No Registration to watch, no sign up process.
Mobile connectivity to WATCH and INTERACT
24 CROWD sourced speakers.
Start in New Zealand and FOLLOW the SUN until we finish in Hawaii.
Dec 08, 2012 - techchef4u.com -

136

Student Workflow in the iClassroom: Recently I presented at the Oregon Academic Technology Society held at the University of Portland. The topic was "Student Workflow in the iClassroom". Apps and iLessons shared ranged from flashcards and PDF annotation to multimedia projects and presentations and workflow solutions. I compiled all of the info in a List.ly (seen below) which includes all of the apps (and resources) as well as hyperlinks to student app reviews, iLessons, and student products.
Jun 01, 2013 - collaboris.com -

122

The SharePoint Community Partners List is a community of SharePoint partner sites all dedicated to delivering excellence around SharePoint.
Run by Denise Wakeman and Ellen Britt, this is a contest who's judges include Alltop.com founder Guy Kawasaki, Smashwords founder Mark Coker and Internet marketing veteran Jim Edwards. The contest judges the quality of the blog's content, frequency of their posts, reader involvement and the blog's ranking (in that order).
It's been embedded in many blogs. 100+ people have voted, commented, contributed or followed the list. Denise has been a big supporter of Listly since she wrote her 1st post on list making and the value of list posts.
What I like about the list is it's a great example of where just being on the list matters, but participating matters more. It's also a human curated contest. It's not solely vote driven. Listly is awesome for polling opinions, but when it becomes a popularity contest people's  "inner-gamer" surfaces and things can get funny.
Listly has helped share ans amplify this list, both on Listly and across other blogs. At the time of writing 800 of 2,100 views have come from the futureofink site itself.
The engagement on this list has been great to see. Veronika ran the contest not so much as a contest for voting, but more to discover new blogs in her domain – or old blogs she'd missed.
Modenus is a popular community site that covers the interior design space.
The contest is now closed to voting. This is one of the premium Listly features which you can learn about
here
The list has been embedded in over a dozen blogs. Amplification from Listly and those blogs more than doubled the exposure to the list increasing it's findability. At the time of writing, the blog post is on page 1 on Google for the following terms:
3/ Crowdsourcing Speakers for a Virtual 24 Hour Conference
This list was used to crowdsource and crowd rank speakers for a 24 hour virtual conference run via Google Hangouts.
The whole spirit of the event was to turn physical events on their head. 24 speakers – back to back. Following the sun.
I thought it was really cool that they made a custom video for the event and used it as a featured item on the list. This really helped people who were new to Listly and new to the idea of crowdsourcing and submitting content and ideas.
We often forget just how new crowdsourcing and curation really is. We are still in an emerging space. Taking the time to encourage people and help and welcome newcomers is essential.
The list has had 19k views.
There's already a
repeat event
in June 2013 with a new list.
I felt very privileged to have attended one of the sessions live. The final speaker programme was listed
here
.
I just watched this as the organizers debriefed.
Big kudos to Chris Dancy @ServiceSphere for inspiring and organizing this event. I felt a good deal of pride for our participation.
4/ Education – Sharing Knowledge and Crowdsourcing Knowledge
It's pretty to cool to watch Listly grow inside the education space.
These guys have presented content at conference after conference and shared all those apps and links via Listly. It's been great to see, especially to know that many people have appreciated and valued these resources. They have influenced many people to try Listly. I'm sure we'll see lots more activity in this education sector.
Nicolle's lists always make me smile. Nicolle Müller has made 150 +lists on Listly. She has shown what it takes to be persistent. She's proved that consistency bares fruit.
Her lists always get engagement from her community and the activity levels have risen over time.
I never know too much of what's going on as I always get to read the google translated version. It just reminds me that sharing passions is fun and social.
Her content is always fun and on theme and she always manages to source and curate unique content.