All change. Well actually not so much all change as a return to the core. We've decided to switch how we select the featured lists on the top right of the Listly home page. We're switching to a blend of a hand curated and crowdsourced mode.
Let me explain with a bit of context.
We added the featured lists section to Listly about 2 months ago. In the interest of sharing, we chose an algorithmic approach that featured 10 of the newest most recently embedded lists. We hit a couple of snags with this approach.
URL parsing, on any site, is complex. You never know which bits are really the URL, which bits are the source/referrer URL, which bits are parameters, etc.
Sometimes, people move a list. Sometimes, lists are visible on a home page or featured in sidebars, sometimes not. Some lists would appear temporarily so it was possible to link through to a URL that didn't show a list, all of which proved confusing.
The snags aren't really the issue, but it's proof that algorithms don't work.
If you want what you want, you just have to add a human to the process.
Algorithms are not always the most useful. Algorithms help you sift and sort and find, but it takes a human to make that final selection and also to add comments and insight.
This was a big reminder of the value of listly and the value of human curation.
We didn't consciously not pick to use hand-curation – it was just quicker to implement it the way we did. We wanted to celebrate new embeds and share them with you. That was our focus, so with this pending shift we think we are on the right track.
Human curation is one of the big things that differentiates listly from other curation tools. You do need some automation to track and listen and share, but when it comes to sharing we believe hand curation is the only way to distill the pure gems. So you need tools that help you algorithmically and tools that help you work by hand and accept input and suggestions from other humans. Listly clearly in the latter camp.
Automation can help find you good content, but people need to assemble that content and mix in some creation and some commentary. Perspective and context are where the magic happens and you can't automate that.
So switching to human curated mode feels much truer to our brand proposition. We think it's more valuable too.
So soon, you will see this new or rather this revised, which is more consistent with the values we hold dear. We also think you'll like human curated content best too.
So back to our pending change….
Each week we will pick 5 lists and writeup a little background on them, their story, their metrics, their content, etc.
We will be providing a mechanism for anyone to submit lists for our attention. Most likely, someting like the Feedback button you see in the left hand sidebar.
We are a crowdsourcing platform with moderation and that's the model we're implementing. It's a model we also know is working. Those are the skills we are honing. It's also the culture we believe exists among Listly users.
We will be publishing one blog post each week to share these 5 lists along with some back story. I'm sure that will vary by week and by list. We aim to share some data and some insights.
We aim to inspire you. We're also doing this to thank you, the list publishers and the users. Were doing this to shine a light on what you have created.
Featured Lists
The weekly post will list and link to the 5 lists we are featuring for that week.
Those 5 lists will appear on Listly's header along with a link to the associated blog post.
We will also be using these lists as the promoted lists for several weeks after launch.
Here's the list of posts we will be featuring this week.
Dec 08, 2012 - thefutureofink.com -

129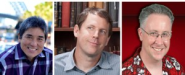 List of finalists for Top Ten Self-Publishing Blogs 2012 contest sponsored by The Future of Ink - digital publishing for online entrepreneurs.
Dec 08, 2012 - modenus.com -

140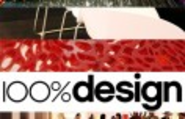 Top 100 interior design blogs curated by Modenus' communities, please add your personal choice to our great list
Dec 08, 2012 - servicesphere.com -

127

After watching the quality of presentations and speakers slip off the scales as organizations like TED created industry changing events and content, I felt it was time to take things back into the communities hands again. The ITSM community has grown and become more connected than at any time in history.
At the same time technology allowed me to be streamed to LeWeb and be on stage with Google product manager while attending another conference. I was finally in two places at once.
The principles are simple:
Streaming LIVE to Youtube via Google Hangouts
No Registration to watch, no sign up process.
Mobile connectivity to WATCH and INTERACT
24 CROWD sourced speakers.
Start in New Zealand and FOLLOW the SUN until we finish in Hawaii.
Dec 08, 2012 - techchef4u.com -

136

Student Workflow in the iClassroom: Recently I presented at the Oregon Academic Technology Society held at the University of Portland. The topic was "Student Workflow in the iClassroom". Apps and iLessons shared ranged from flashcards and PDF annotation to multimedia projects and presentations and workflow solutions. I compiled all of the info in a List.ly (seen below) which includes all of the apps (and resources) as well as hyperlinks to student app reviews, iLessons, and student products.
Jun 01, 2013 - collaboris.com -

122

The SharePoint Community Partners List is a community of SharePoint partner sites all dedicated to delivering excellence around SharePoint.
We've picked these lists for what they represent and for what these people have taught us. More on that soon in the next post.
Featured Reviews
We will also be featuring links to Listly reviews like these
If you'd like to write a Listly review we may well add you to this list and link to your post from within every single embedded list. That's a lot of eyeballs.
We've now delivered almost 5 million list page views. The rate of list views is rising each month. We deliver between half to two thirds of our traffic via embedded lists.
And now those lists will feature reviews and lists made by you.
There are currently thousands of blogs that have Listly embedded. Is yours one of them?
So what's your Listly? How will you use Listly to engage your community?
What story will you tell?
We hope you'll come back and experience the changes and tell us what you think! You can expect to see these changes rolling out over the next few days.