This week I'm focussing on hyper-local lists and creating local community and local action. Lots of location based lists have been created. What I've looked for here is where a single person has dedicated their efforts to build, embed and share local resources and knowledge for their community.
Getting people to act is not easy. Getting people to participate is hard. It takes experience. It takes trust and persistency. This week's focussed list makers have all demonstrated these traits. We all know when we Google local resources we don't find clean, trusted ranked lists of useful resources. We have to do the work ourself. These lists have already done that job for you.
Did I miss your local community list? Please feel free to comment and suggest a list for another post.
I also just explored the idea of "Empowering a Community of Local Experts"
Here's this week's 5 featured lists that show a range of engagement and community building in local context.
Dec 19, 2012 - theciviccommons.com -

62

Listly List - Top Doers (That's people who get stuff done) in Northeast Ohio - John Farina, Noelle Celeste--publisher, Edible Cleveland; co-founder, Cleveland Colectivo; co-founder, The Civic Commons, Megan Meister, the program director at the Stockyard, Clark Fulton, Brooklyn Centre office, Michael Christoff, architect @ Vocon, co-founder of Cleveland Design Competition, co-founder of PechaKucha Cleveland and, Jason Segedy, Executive Director at the Akron Metro Area Transportation Study (AMATS), the metropolitan planning organiz, Ann Mullin, my colleague at Gund!, Ari Maron, of East 4th Street fame. Economic development wunderkind., Tim Smith, head honcho, Community Greenhouse Partners, David Ruller, City Manager, Kent, Ohio, Phil Kidd, community organizer, Mahoning Valley Organizing Collaborative (MVOC), Eric Anthony Johnson, executive director, University Park Alliance, Marie Kittredge, Executive Director of Slavic Village Development, Beth Sebian, Liz Ferro, Founder and Executive Director of Girls With Sole, and Tim Donovan
Dec 19, 2012 - adelaidetweet.com -

72
Listly List - Your Favourite #Adelaide Tweeters - David Thorne - @27bslash6, Rich+Lingering - @RichLingering, Sarah Stokely - @stokely, @lalalauren, Andrew Coulson - @andrewecoulson, Liam Flanagan - @ljflannas, Matthew Abraham - @KevCorduroy, Becky Hirst - @BHTableTalk, Belinda Davey - @ohindiegirl, Mark Parnell MLC - @MarkParnellMLC, Josh Deegan Golf Day - @JoshDeeganGD, allaussiehiphop - @allaussiehiphop, hospital research - @hospresearch, Kamini Navin - @Kamtiger, and The Lunch Bar - @thelunch_bar
Dec 19, 2012 - ericjansinsurance.com -

87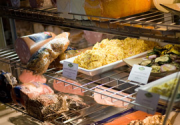 Listly List - East Nashville Food and Drink - The Pharmacy Burger Parlor and Beer Garden, The Lipstick Lounge, 3 Crow Bar, The Silly Goose, Gerst Haus, Sky Blue, Thai Phooket, Bailey & Cato Family Restaurant, Meridian Cafe, Pad Thai Kitchen, Dino's, Little Italy, Limelight, fooBAR, and Lee's Philly Cheese Steak
Dec 19, 2012 - collaboris.com -

78
The 'SharePoint Community Partnership' is an association of partners who are experts and very active contributors to the SharePoint community in some particular way. We have partners who offer SharePoint conferences, certifications and products as well as partners who are regularly speaking or blogging about SharePoint.
Dec 19, 2012 - eatlocalwestmichigan.com -

70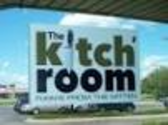 Listly List - Worth the Drive - The Rockford Corner Bar - Rockford, Michigan, Bostwick Lake Inn, Timbers Inn, Rose's Restaurant, Saburba, Salt of the Earth, The Grill House - Allegan, MI - Steakhouse | Facebook, County Seat Lounge, Seasonal Grille, Alley Cat Deli, Blue Water Grill, The Kitch'Room, Amore Trattoria Italiana, Olive's Restaurant & Bar, and Lindo Mexico
We all know that finding the interesting local stuff is hard. Each city has it's own collection of partial resources online to reflect the interests of a community.
Many of these online resources are partial copies of each other. I think there are something like 50 sites for Kelowna. I'm sure your location has similar.
The biggest thing about these directories is they are mainly publisher / advert centric. They are not community driven. People can tell – they don't trust it.
There is something cool about the transparency Listly offers. You can see who added what. You can see who voted. You can see the names and pictures of the people. It's all tied to your social graph.
Sometimes sites that a purely local don't work because they are too niche. These communities can never become sustainable communities. Many are hobby sites. They quickly become stale and people leave. People crave fresh and busy. They would work if they could become popular, but never do. Being niche is hard.
Listly's focus is crowdsourced curation – collecting and organizing your favourite lists. There's nothing we offer that's specific to a city, but we do bring amplification and great search ability. We help you get found. So letting consumers contribute adds value.
We amplify, but if you begin with no engagement it's hard to amplify. People are social beings and we contribute where we see activity. There's something more rewarding about using Listly to build and share your local resources. Sometimes you just need to be persistent.
On top of that we bring a publishing platform that your can embed in list snippets inside your blog. Perhaps more importantly anyone locally can re-embed any list. That's the reward. Your content and your story can spread. There is a difference between spreading via Listly and copying. Embedding a list is easier than copying and when it's embedded the content and community are shared
People can contribute to your lists where've they find the list – inside a blog or on listly. If your lists are active and relevant they will get highly ranked on Google, which means others can find you and join in the action
So let's take a look at some examples
Northern Ohio

Dan Moulthrop set out of find all the people who get stuff done in North East Ohio. He began with a list of 10 people and the community did the rest. The content was shared actively via Facebook which explains exactly how local content does not spread far and wide.
For the most part people's friend networks on Facebook are both small and local. The list was voted on a contributed to by 250 people.
Local Adelaide voted by Locals

Adelaide is a hive of activity on Listly. It all began with this list. Around 250 people contributed and voted on this list.
This list of Local Tweeters in Adelaide is totally the way to flush out your local community. Once you have a community good things happen. This list was the first of many by Mark Gamtcheff who runs @adelaidetweet. Mark went on to make many lists.
As with anything interesting, there's a backstory. A journalist in a local paper made a list of the top tweeters based on followers. This obviously caused an uprising and the crowdsourced Listly was born. It's a funny coincidence that Kred's CEO is from Adelaide and he got involved in the backstory. I made a list of the back story links
Local Nashville voted by Locals
The first Nashville list I noticed was Best Breakfast in Nashville by Dave Delaney. That list hasn't been embedded so it can't be our featured list, but this list has also been getting engagement in Nashville. Perhaps we can tip Dave to embed his fine list:)
Check out this list embedded on Eric Jans Insurance.
Local Kansas City voted by Locals
This project by Chris Dowell has recently caught my attention. He's built multiple lists and sought out engagement and contribution from his community. He's being focussed on building utility for Kansas City.
Here's his embedded list of top local businesses in Kansas City
Local West Michigan voted by Locals
Wendy Hammond has made lots of lists about West Michigan which is cool to see.
Here's list on places to eat in West Michigan that are worth the drive
My takeaway from this is it's all about being useful and giving your audience a voice. It's human nature to share what we know and to collaborate to help others.
All these communities and these people demonstrate that. I'm sure we will see many more location based lists in the future
What list will you go and make? What's your Local List.ly?
There will be 5 more lists next week. Got any ideas?