Despite our better judgment (and own annoyances), questionable social media tactics continue to grow to occupy our to-do lists. We overshare, over-like, over-tweet our days away, and wonder where all the time was spent. Some even commit to a change of pace, only to find themselves once again at the mercy of their online accounts. We become slaves to our bad habits. We always face too much to-do.
As social media continues to grow, however, so does the number of sites, and the respective practices that come with them. There are forever new trends that have to be learned and then followed through, even further taking away from our times of productivity. For instance, Instagram, which focuses on pictures, or Twitter, offering the hashtag, the RT, and 140-character size limit – all of which are exclusive to the site.
And this is only the beginning.
With billions of users, hundreds of mediums, and tens of bad habits, social media is growing faster than anyone can control, especially its users. And until we learn to curb these gum-popping ways, each ill mannered equivalent will continue to become the social norm.
For instance:
Bad Social Media Habits We Can't Kick
A series of online tactics we know we know we should stop following, but can't ever find the gumption to do so.
1
Agreeing to Third-Party Posts

Whether in the fine print or clearly stated, too many entities have access to our private profiles.
Jan 10, 2013 - cnbc.com -

151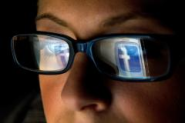 The United States spent 121 billion minutes on social media sites in July 2012 alone.
3
Creating Too Many Profiles

Many companies require a sign up for coupons, info access, and more. Avoid creating more profiles than necessary to keep your private life private, and your email inbox empty.
Jan 10, 2013 - mashable.com -

169
Click the link for tips on how to avoid oversharing your life away.
5
Sharing Inappropriate Content

Links, comments, and more can all come back to haunt us. Keep it clean online; you never know who's looking at what.
Jan 10, 2013 - bridging-the-gap.com -

165

Acronyms can clarify or confuse communication. Do you use acronyms appropriately or are they getting in the way of clear communication?
Jan 10, 2013 - sciencedaily.com -

141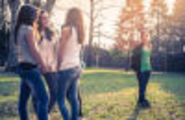 People who are excluded by others online, such as on Facebook, may feel just as bad as if they had been excluded in person, according to new research.
8
Becoming Too Self Involved

Becoming obsessed with self pictures, posts, and attention is a common side effect of social media. Avoid putting too much light on yourself from online profiles.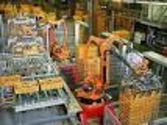 Do we find ourselves automating interaction, when what we really need is deeper human connection and enagement
Even when we want to change, the calls of our computers is just too enticing. Intentions aside, online vices continue to take place on outlets and sites of all kinds. But no matter what your view on Internet interaction, remember that, like Vegas, what happens online stays there. Only this time, its accessible by all.
What other social media trends deserve the boot in 2013? Will they get it?  Will you manage to stop your bad habits?
What are your pet peeves? Add your suggestions to the list above. How will you manage what ends up on your todo lists? How will your control your social media habits?  What will determine your daily rituals at work and at play?
Guest post by Bethaney Wallace, co-owner of The Social Robot, an internet marketing company/blog. Read more from Bethaney on her blog, Earl and Other Greys, or follow her on Twitter @bethaneywallace.
Image Credit  35754040@N04