So here's my third post in my series to celebrate a hand curated lists that have been embedded on blogs.
Here's the complete list of featured lists so far. Each of these posts demonstrates different ways to use Listly effectively on your blog. We're always looking for more cool examples, so don't be afraid to share your embeds.
I think this week's list it pretty cool because it features an amazingly simply way to put Listly to work on your blog – tracking and sharing your guest blog posts.
I'm featuring 5 lists by 5 guest bloggers that have all been embedded on blogs.
This week's theme is "guest blogging" to demonstrate a problem every guest blogger faces..
I recently read Andy Crestodina's soon to be published book and I really began to appreciate the deep value of guest blogging.
Andy is fanatical guest blogger. I believe it was Andy who first made a list to log his many guest posts using Listly. It could well have been Ric.
It was something of an ah-hah moment for me.
It's a super simple use for Listly, that delivers instant value to the person who creates the list.
High utility, low effort. We like that.
Having a list of your blog posts makes it easy to share and maintain. It makes it easier for others to find you, so you can find more guest blogging opportunities. It's a like a portable portfolio.
Let's face it, it's easy to forget or lose a guest post. They are spread across the web, after all.
Having a list that links to all your posts, makes sharing your posts super simple. Of course you can embed that list on your blog, which helps your content get found (make sure you use our plugin if you are on WordPress).
Listly excels at providing responsive interactive embeddable lists that are search engine friendly.
Big thanks to Andy, Sarah, Ric, Ted and Ian.
Thanks for your thought leadership and your early adoption if this use case for Listly.
3. Ric Dragon
4. Ted Rubin
5. Ian Cleary
Here's the list of blog posts and pages that feature these lists:
If you guest blog, what's stopping you making your own list?
I'm sure there will be many more people who will create a guest post list using Listly.
I'm sure this won't be the first list of guest blog post lists that I share.
If you make one make sure you share it with me.
Add your list to this list and help me keep track. I'm only going to feature lists that have been embedded on your blog.
Who has Written the Most Guest Posts? Make your List of Guest Post Lists on Listly
Find all your guest posts and make your own list on listly. Then add your list to this list.
Let's see who's the world most active guest post blogger.
Dec 01, 2012 - list.ly -

267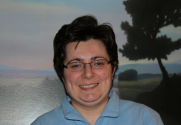 Listly List - Cendrine Marrouat - Guest Posts - Author Guest Post: Cendrine Marrouat- Our Real Love Is Poetry, 5 Ideas to Brand Yourself with Paper.li | The People Behind the Paper.lis, Independent Artists Need to Start Respecting Their Audiences « The Urban Link, 7 Content Curation Tools That You Should Start Using Today | Internet Billboards, Guest Post: How to Promote your Cause, Giveaway or Event, 3 Benefits To Writing Your Own eBook | Blog Interact®, Guest post: 'So you think you cannot write poetry?' by Cendrine Marrouat « Morgen Bailey's Writing Blog, Guest Post: Build a Loyal Audience with These 5 Types of Blog Posts | ME Marketing Services, and Guest Post: 5 Tips to Build a Loyal Audience with Your Blog « The Urban Link
Dec 01, 2012 - list.ly -

261

Listly List - PORTFOLIO MaryLou Wakefield - Wakefield Contracting on Vimeo, CPRS 2012 - Delegate Stories - YouTube, Leaders with accredited coach training program, Wrong Way Round, A Lifelong Dream in the Making, Single Hander Takes on the World, Kim Chow Around the World Circumnavigation, Kayaking with kids, Effective public relations in the 90s calls for media savvy, STOrythatMatters | Creating and sharing stories with intention, Going Solo | Glenn Wakefield's solo non-stop west about circumnavigation, OPEN CINEMA 'Symphony of the Soil' Livestream & #OCchat (with images, tweets) · mandyleith · Storify, OPEN CINEMA 'Play Again' Tweetchat #occhats, Guest post on Flotsam and Jetsam by MaryLou Wakefield, and A Storied Career: MaryLou Wakefield
Dec 01, 2012 - list.ly -

270

Listly List - Guest Posts: Andy Crestodina - 11/21/2012 Responsive Web Design: The Next Mobile Mega-Trend | Technori, 11/26/2012 SEO Topics: What to Write. How to Rank. | The People Behind the Paper.lis, 11/1/2012 Chicago's Place in the Future of Marketing and Publishing | NBC Chicago, 11/5/2012 Interview with Sagar Kamdar, Google's Director of Product Management, 11/16/2012 2013 Search Trends: What Google Wants for Christmas | NBC Chicago, 10/17/12 Content Marketing Evolution: Step-By-Step Guide, 10/30/2012 Definitions of Marketing: 6 Online Terms Redefined | Business Unplugged | Carol Roth, 10/22/12 Are You a Content Marketing Expert? Take the Black Belt Test | MarketingProfs Daily Fix Blog, 9/26/12 Content Marketing strategy: Are you good, fast, or cheap?, 9/10/12 How to Guest-Blog Like a Champion: SEO, Social Media, and Google Author Stats : MarketingProfs Article, 9/24/2012 Four Secrets to Building a Giant (Fake) Audience on Twitter | Business Unplugged | Carol Roth, 10/9/12 The Giant Robot Guide to Combining Marketing Tactics by @crestodina | Spin Sucks, 10/2/2012 Travel Web Design: How to Build a Site That Goes Nowhere | Artfans Design, 7/26/2012 How to Simplify Your Website | NBC Chicago, and 7/30/2012 Talk About Your Goals: Goal Setting Success | Liz Strauss at Successful Blog
Dec 01, 2012 - list.ly -

340

Listly List - A Collection of Sarah Santacroce's Guest Posts - 9 Ways to Make LinkedIn More Social, GUEST POST: What's all the hype about Social Engagement?, How To Write Blog Posts On The Go - Professional Content Creation, and How to Add a Welcome Video to Your LinkedIn Profile
Dec 01, 2012 - list.ly -

267

Listly List - Ric Dragon Guest Posts - Author Q&A: Ric Dragon, "Social… « Write On Online, Slinging Hash Tags: Community Building In 140 Characters, How Marketers Can Tap Into Twitter Lists, Good Morning, Twitter, Once Upon a Tweet: Telling Stories In Twitter, Filling the Sales Pipeline with Twitter, Should Community Managers Follow Back On Twitter?, How To Curate Twitter To Build Content & Engagement, Tips For An Effective Twitter Chat, Those Brilliant Marketing Ideas | Social Media Today, Social Media Patterns - YouMoz | SEOmoz, A New Era of Social Information: Share Music Today, Medical Insight Tomorrow | | Pivot Conference 2012, Brands and ChitChat | Kaizen Biz, The Power of Gifts | Sparksheet, and What Kind of Person is Your Brand? | Sparksheet
Dec 01, 2012 - list.ly -

277

Listly List - MY (5) MOST POPULAR GUEST POSTS - Is leadership part of your DNA?, Is there such a thing as "Successful FAIL"?, A Day in the Life (or almost) of a Hi-Octane Entrepreneur », 12 Most Engaging Reasons Why Brands Need to Embrace Social Media Now, and 12 Most Fun Things To Obsess Over When Designing Your Own Space - 12 Most

Listly List - Douglas E Rice Writing Collection - How to Prove that Your Product is Valuable to Your Customer | Unknown Ink Design, The Importance of a Small Business Social Media Policy | Unknown Ink Design, S.U.C.C.E.S.S.: 7 Key Attitudes Every Entrepreneur Must Have | Unknown Ink Design, In Defense Of The Fence! - Rantitude | Rantitude, How to Build a Grassroots Audience for Your Start-Up | Unknown Ink Design, 12 Most Vital Types of Content to Turn Businesses into Publishers, The 5 Biggest Lies Entrepreneurs Tell Themselves When Starting a New Business | Unknown Ink Design, 12 Most Easy-Peasy IFTTT Recipes for Business Bloggers, 12 Most Salient Sales Blogs, 12 Most Likely Excuses Business People Have for Not Blogging, 12 Most Motivating Business Memoirs of Our Time, 12 Most Must-Have Free Online Productivity Tools for Small Business, 12 Most Eye-Catching Places to Promote Your Facebook Business Page, 12 Most Crucial Things to Remember When Blogging for Business, and 12 Most Glaring Reasons Why Businesses Should Blog
Dec 01, 2012 - list.ly -

256

Listly List - Nick Kellet's Guest Posts - Google: The World's Biggest Secret Crowdsourcing Platform — socialmouths, GOT THE BALLS FOR SOCIAL SELLING? | INTENTIONAL GROWTH BLOG, Challenging the Status Quo - Blog - ReName, ReBrand or ReSign? @rebelbrown, GUEST POST: The Problem with Data-Driven Top 10′s - @Viralheat, Not Enough Vs Too Much : Curiosity, Utility & Generosity - @MyCmgr, and How diseases are transmitted via Social Media @thetechscoop
Jan 29, 2013 - razorsocial.com -

340

Here is a selection of some of the most recent guest posts displayed in a List.ly list, cool…
Jan 29, 2013 - tedrubin.com -

242

Feb 01, 2013 - list.ly -

301

Listly List - Guest Blog Posts - Guest Post: The Big Brand Trap Or How to Take Your Skills With You | Barry Moltz, How to manage effective virtual teams | TDS Business, We Have a Remote-Working Policy but… | TDS Business, How to Maintain Productivity While Working Virtually | TDS Business, Give 'Em What They Want: The Small Perk with the Big Payoff | TDS Business, and Exploring Career Transition: How to Discover Your 'Point B' | WomenOnTheFence.com
Feb 01, 2013 - list.ly -

267
Listly List - All My Posts - You said what? | The Online Safehouse, Sensei MarketingDo You Need Klout To Acquire Customers? | Sensei Marketing, Sensei MarketingTie Between Social Media Conferences and Customer Acquisition, 5 Lessons Gardening Can Teach You About Social Media by Margie Clayman | Gaga's Garden, Are You Passionate About Social Media Or Obsessed?, Agencies: Walk Your Talk, Book Review: Social Media Commerce for Dummies by @MarshaCollier, The Great Disconnect Between What You Say And What You Do, Do you read everything you share online? - Leaders West, Personal Branding May Be Hurting You - Leaders West, How To Become An Online Legend, How to be safe online: twenty-five things you should NEVER post, Intervistato.com: Cambiare non è facile: chiedetelo a Nefertiti, Intervistato.com: Comunicare con le immagini: l'antico torna di moda, and Intervistato.com: Il gioco dell'influenza è solo un massaggio dell'ego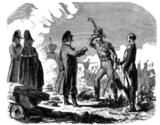 A list of the most popular guest posts by Tom Treanor of RightMixMarketing.com
Enjoy. Happy guest blogging. What's stopping you?
Image Credit: Via ReciteThis.