A guest post by @casudi
I confess that I have always been more or less obsessed with lists.
It was only when I discovered List.ly, which makes sharing lists so easy, that I considered building a community or cult around lists of Entrepreneurs Questions. It's the questions, not the answers, and asking the right ones, that have far more Impact on our own and others success.
Creating lists of questions is of course key; KEY questions.
List.ly made it possible to learn (crowd source) what we needed to know quickly and efficiently about lists of Questions Every Entrepreneur Needs to Ask to be Successful
FIVE KEY things we learned on List.ly for Entrepreneurs Questions
1. Short lists of FIVE KEY Questions are much more digestible, manageable and even memorable.
You don't need List.ly to tell you this, however this is where it came home to us!
We started our process crowd sourcing 10 best questions and 10 best lists!  But try remembering 10 questions, and don't forget finding and remembering all the answers too, especially if you are an entrepreneur on overload! With this in mind we are losing our original end goal of 100 questions and a "Deck of Cards" and focusing on the questions themselves, or rather focusing on short lists of questions.
2. List.ly is like a continuous focus group, without the pressure of having to get it done!
Great contributors and great feedback!
We've been doing online research on List.ly for awhile now; twenty lists, close to 90 questions, resulting in close to 30K views; and just a few of our fabulous contributors include:
You won't get that in a focus room!
3. Building a community one by one; it's fishing with a line rather than fishing by net!
Communities evolve organically though one always hopes the idea will go viral or be taken up by the "influential & famous"
No such luck for us, it's been a one-at-a-time (sometimes two or three) path of engagement. With this in mind we're dropping the idea of having the "influential & famous" contribute the questions, which we hoped would speed up the process. It wasn't a happening thing! Communities take time to evolve and grow but it's been fun to make this happen on List.ly, around a cult of lists.
4. It's the chicken and egg thing again!
We needed List.ly to build the working model; and we needed the working model to attract the contributors and audience to the lists of Key Questions!
I wasn't famous enough (as I often joke) to attract the 'influential'; but my savvy friend @CindyKing said "you need to have a working model (not just an idea) before the influential and famous will help you; they can't risk contributing to a project that may fail and reflect badly on their brand." This is exactly what I tell a start up company looking for an angel investor; "show me a working model".
So full speed ahead to the "working model"; we are just about there check it out 
5. The WHY of the "question" really inspires Entrepreneurs to find the answers!
We are creating a dedicated "cult of lists"; each with FIVE KEY questions, and telling the WHY.
These lists have been selected from the most viewed lists of Entrepreneurs Questions on List.ly. We found the questions that made the top of the list all had a compelling "reason" WHY. We knew this already conceptually, but List.ly gave us more proof.
Please visit the lists of KEY questions on Branding creating a Marketing Plan  and Starting a (small) Biz. Tell us what lists or questions are we missing?
Visit our list of experienced EQLIST contributors and our Most Viewed Lists of Questions.
A big thank you to our friends at List.ly, who will continue to be a special part of our CULT of LISTS and thank you to the many individual contributors.
Have you "crowd sourced" a product here on List.ly? Created an ongoing "focus group" to learn about an online audience or segment?
Have you had any ideas on building a community or cult around a series of focused subject matter lists? If you have please add below to the "How do you build a cult of lists"
1
Select a subject which allows for multiple lists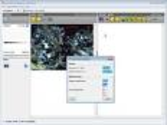 Such as Lists of Questions Entrepreneurs Need to Ask to be Successful
2
Keep your list ~ series of lists simple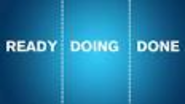 Adding complex structures of lists (nested lists so to speak) slows down the process of engagement
3
Make engagement easy and fun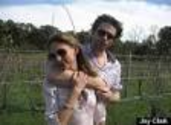 Adding links to lists is way easier than adding questions, or something which needs thought. Fun lists to add to gain far more traction.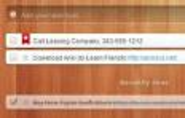 Content that is useful or aligns fragmented "stuff" in one place to make it useful, makes for far more engagement and return visits.
If you want people to help, make sure you leave some obvious gaps where they can make real contributions.
Don't make people think that your resources look complete and that they have to think too hard to find a way to contribute.
6
Create lists for research and crowdsourcing.

Learn about your community ~ an ongoing focus group.
BIO: CASUDI  (Caroline Di Diego) is an Entrepreneur who is passionate about helping other Entrepreneurs. CASUDI does whatever it takes to move start up & early-stage companies, from "concept" or "chaos" to fundable and/or profitable.
She helps companies and communities with their social voice.
She has designed & produced award winning television film documentaries, corporate marketing and product videos and television commercials. Storytelling is her thing.
She mentors start up companies small business and says "we all learn together!"