Everyone can have a voice today, which is why its hard to get heard if you work alone. Harmonize your voice and your actions with other blogs and bloggers and you stand out from the crowd. Acting together works.
It's the difference between singing a solo and singing in a choir. If you collaborate enough it's like having a stadium of people singing the same song. In today social participation age, collaboration is:
How we tell stories
How we build communities
How we get found
When people act together, communities form. Your collective action gets you all noticed.
Blogrolls are about as old as the web, but what we've seen is adding a collaborative spin serves to freshen up and old and effective idea. Crowdsourced blogrolls are a relatively new idea. Make a collaborative blogroll so other people can extend, share and embed it.
For example:
A business intelligence company you could make a blogroll of top analyst blogs, or top BI consultant blogs.
A hotel could crowdsource local events and venues
Here are 9 examples of Collaborative Blogrolls.
Recipes for Collaboration: Blogs, Bloggers & Blogrolls
Mar 24, 2013 - modenus.com -

71

Sourced by Modenus.com this list of blogs has been embedded in many blogs across the web.
Mar 24, 2013 - list.ly -

79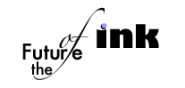 The result of a crowdsourced contest with a judging component, run on The Future of Ink
Mar 24, 2013 - list.ly -

78

Tonner Doll's crowdsourced blog roll that was viewed 1k times on their blog & over 100k times on Listly plus 100's of blogs
Mar 24, 2013 - list.ly -

78

This list of blogs was sourced by way of a contest. A great way to engage a community.
Mar 24, 2013 - list.ly -

74

A collaboration of passionate bloggers united to create this list of Sharepoint blogs.
Mar 24, 2013 - list.ly -

65
A crowdsourced list of the top sustainable energy blogs
Mar 24, 2013 - list.ly -

68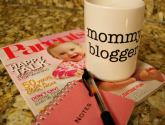 Here's an example of Mom & Parenting Blogs with that use the CommentLuv commenting system
Mar 24, 2013 - list.ly -

78
Here's an example of sourcing a list of the top value investing blogs
Mar 24, 2013 - list.ly -

79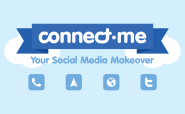 A crowdsourced list of bloggers who use Connect.me
Collaboration works when the focus of the list is not on you.
Tonner Doll crowdsourced a list of Doll Blogs, in so doing the began an ongoing activity to focus on blogger outreach. This list has been viewed over 100k times – that's 100x over the views on Tonner's blog alone.
Modenus's Interior Design Blog list features many old friends but also helped identify new and emerging blogs in their domain.
Collaborative blogrolls help put your community to work for the good of the community. Everyone wins. People love to be included and if they get involved in the list they will often help shape it, embed and share it with their community. The emotional involvement is what drives collaboration.
Collaborative blogrolls let more people validate and aggregate opinion, which makes lot easier for everyone to get found. There's safety in numbers. This is a use case for Listly that has emerged time and time again.
So what collaborative blogroll could you help create? Who can you help? Who can help you?
Image Credit: gilad_rom via Flickr.com and Creative Commons