What does it mean to create and curate local content?
Our location defines us in so many ways and connects us to our friends, family and our community.
Local issues are emotional because they impact us directly.  Local issues stir people to act. We've seen this many times on Listly [1] [2]
Sourcing and aggregating opinion on fish and ship shops in Lincoln is a great example from this week.
Creating and curating local lists is a great way to show thought leadership, and to engage and give back to your local community. Wherever we live, we're surrounded by local experts and local lists that mention people and local businesses help connect them. More eyeballs means your list is been seen and cared for by more people.
As with many curated content, information gets out of date fast and is often incomplete. Shifting to let people contribute gives you an advantage because your content evolves and you become a trusted source of curated information.
Why should you tap into your local community?
By starting a local content initiative on Listly you allow people to contribute at the time and place when they need the information. Experience has shown local experts contribute most when people can see the content is genuinely sourced by the community, so make sure you don't do all the work yourself. Leave gaps for people to contribute and thank them when they do. Lists on Listly naturally evolve over time as people discover them.
Crowdsourcing local content works for the following reasons:
Finding good local stuff is hard and dispersed. It's often ripe for curating into a single location.
Tapping into the wisdom of the crowd is a great way to source and rank insights into local life.
Collaboratively sourcing content helps you find local experts.
Connecting with experts and people who share passions is a great way to spread ideas.
Great local content helps you get found and helps you matter more in your local community.
What kind of local content can you create?
Here are five areas you might consider for your local content initiatives.
Apr 03, 2013

There's often a much longer list of interesting and unique events venues than those commonly found on the web. Local experts can really help to source and share niche events and venues.

2
Familiar & Unfamiliar Faces: Experts, Vendors & Voices
Apr 03, 2013

There is always a broad diversity of local experts. They are hard to find.

There is always someone you can focus on, a group of people that would appreciate the exposure.

Apr 03, 2013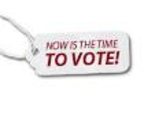 Supporting and shining a light on local causes is great way to engage people.

You'll always be surprised what you don't know that is going on locally.

Given people a change to share their cause is great way to involve their supporters.

Apr 03, 2013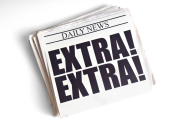 We get our news from many sources, so by curating all the possible places people use today you make it easier for others to find and share what matters to them.

You can make lists not to just list sources, but also to curate the best stories each week.

5
Research & Social Integration
Apr 03, 2013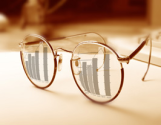 Local information is not just for locals. People come to visit and to explore your area. Perhaps they are planning to visit as a tourist or perhaps they are considering relocating. Curating lists to enhance their experience can help you get found.
So what local lists will you create?
Image Credit:  mawari