Embedding Lists
As part of a minor update since the release of Listly V3 we updated the embed preview screen.  We think it's much simpler. We hope you like it.
Notice on the the embed preview page there's really only one decision with 4 layout options:
Full – Small image, fully readable item copy.
Gallery – Great for summaries and media playlists, short form item copy.
Short – Great for link lists – no item copy.
Header Only – Great for embedding just the list metrics
We streamlined the process to make it easier to know what code you need to grab whether you are using WordPress or some other blogging platform, so now both are fully visible and selectable.
Simply choose the layout and either grab your WordPress shortcode or the Javascript code.
The only exception is if you pick the header and in this case you only have the option of an iframe.
Here's what the preview pages look like:
Here's examples of lists, using each of the four layouts
Full Layout : Margaret Thatcher Coverage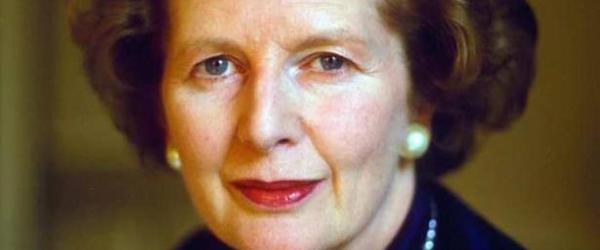 The magnificence of Thatcher was her adamantine refusal to accept the conventional wisdom of her age. When she became premier in 1979, almost everybody who mattered accepted it as fact that Britain was finished. Almost everyone believed that the unions - the new feudal barons - were in control, and there was nothing to be done about it.

Further evidence in the history of the Law of Attraction can be found in the King James version of the Bible. We see that Job may not have fully understood the workings of Attraction, however like many people today he suffered the Consequences of the law by not using it for his good.

Added by Pawan Sharma on Apr 11, 2013

Creating a new gift basket can be much like a writer staring at a blank piece of paper. Overcoming the initial vacuum of creating something from nothing is often the hardest part. Yet it needn't be.

Added by Pawan Sharma on Apr 11, 2013

The first time I met Margaret Thatcher, I swear she was wearing gloves. The place was her office at the Department of Education, then in Curzon Street. Maybe my memory is fanciful. Perhaps she had just come inside. But without any question, sitting behind her desk, she was wearing a hat.

In the preemie days of the Internet, I edited a (now defunct) Washington publication called The Women's Quarterly, published by The Independent Women's Forum. One of our regular features (if being published in a "quarterly" can be called regular by today's standards) was a column called "The Token Man," written by a different male contributor each issue.

Protest songs thrive on combat. Complicated policy details may cause the songwriter's pen to freeze but larger-than-life politicians who polarise opinion enable the ink to flow. It is striking that, despite all the frustration and ferment of the punk era, nobody wrote a memorable song about Jim Callaghan.

How a future Prime Minister of Britain warmed to the godman with an Indian diplomat playing the reluctant translator India House is among the better known diplomatic establishments in London. I first set eyes on the imposing building in 1952, when I was a student at Cambridge University.

In her remarkable life, Margaret Thatcher achieved what Hillary Rodham Clinton still wants (or at least what the pundits say she wants): She became the first female leader of her country, and she did it in such a determined way that her sex was almost an afterthought.

By Charles Powell PUBLISHED: 18:38 EST, 8 April 2013 | UPDATED: 20:58 EST, 8 April 2013 For the diplomatic world, the arrival of Margaret Thatcher in No.10 Downing Street in 1979 was akin to a tornado. The same willpower which enabled her to make significant changes in Britain was energetically applied to the wider world.

(£) The sour, sectarian side of Mrs Thatcher obscured the fact she was often right It was one thing to be doing the Thatchering, it was another to be the Thatched. I was 24 when Maggie became PM, 36 when she departed, and most of that time felt like a stranger in my own country.

The late British prime minister once labeled Nelson Mandela's political group a terrorist organization. Three years after Thatcher left office, Mandela became South Africa's first black president.

Nothing reveals the impotence of the modern Left more than its anti-Thatcherism. Some will be tempted to see the misjudged joy being expressed by some Leftists today in response to Baroness Thatcher's death as evidence that the Left remains a cocky, swaggering force, always ready to declare class war, even on a day when an [...]
Gallery Layout : Google Advertising 3:0 Media Playlist
Google Advertising 3.0 Slides and Video Mike Yapp - Future of Advertising at a Tool
This content is amazing. This talk reinvigorated my faith in Google
Mike Yapp, Director of Google I YouTube's Creative Development Group, discusses the art and science of understanding brand connections in a consumer owned wo...

Amazing Talk and Content. Original slides are here
Short Layout : List of Visio Alternatives for Mac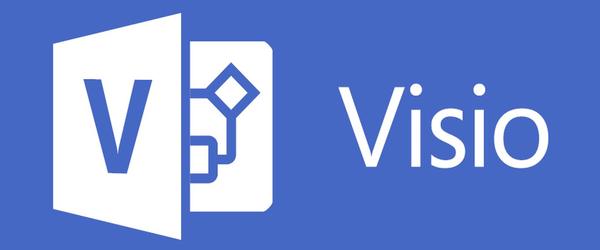 20 Visio Alternatives For Mac OS X
A list of alternatives for Visio for Mac users. There isn't one that matches Visio 100%. But options in this list could meet some of the requirements if not all. Lastly, there is always the option of running Visio/Win on VMware Fusion or Parallels.
ConceptDraw PRO is a full-featured diagramming platform that lets you display, communicate, and dynamically present.

Creately is a great Visio alternative that allows you to create flow charts, UML diagrams, wireframes, mockups, mind maps or just about any other diagram type. It enables collaboration with others right from your desktop, so you can invite team-members and clients to review and comment on your diagrams easily.

Added by Induja on Mar 22, 2011

Create diagrams and drawings such as a flowchart, mind map, network diagram, UML diagram, wireframe, user interface design and other drawings online with free flowchart software.

Added by D Grow on Mar 21, 2011

SimpleDiagrams is a desktop tool that helps you create simple diagrams quickly.

Added by Nick Kellet on Jun 13, 2012

Need a diagram, process chart, quick page-layout, website wireframe or graphic design? OmniGraffle can help you make eye-popping graphic documents quickly by keeping lines connected to shapes even when they're moved, providing powerful styling tools, importing and exporting Microsoft Visio files, and magically organizing diagrams with just one click.

draw.io is a free online diagram drawing application for workflow, BPM, org charts, UML, ER, network diagrams. It optionally integrates with Google Drive (TM) with cloud storage.

Added by David Benson on Oct 11, 2012

VSD Viewer for Mac - View the Visio Drawing on Mac VSD Viewer is a tool designed to support the use of the Visio vsd documents by Mac OS users, enabling them to open and read MS Visio drawings on Mac.

Added by Vitalii Varbanets on May 08, 2013

Welcome to Dia's new homepage. Dia is a GTK+ based diagram creation program for GNU/Linux, MacOS X, Unix, and Windows, and is released under the GPL license.
Basic, but functional and free

Added by Stephen McDonnell on Jul 18, 2012

Online diagram software. Create and share flowcharts, network diagrams, floorplans, user
interface designs and other drawings online with the Gliffy diagram editor.

Balsamiq Studios is a fast-growing, but still-very-personable software company that aims to make the world a better place by helping people create software that is easier to use. We like to compete on usability and customer service.

Added by Nick Kellet on Oct 10, 2012

YEd is free and capable cross-platform software for charts and diagrams. High-quality software components for graph analysis, automatic graph layout, and visualization. For Java, the .NET environment, and the Web.

Added by John Pettigrew on Sep 07, 2013

MockFlow is an online wireframe tool for software and websites

ArgoUML is the leading open source UML modeling tool and includes support for all standard UML 1.4 diagrams. It runs on any Java platform and is available in ten languages. See the feature list for more details.

ArgoUML 0.26 and 0.26.2 were downloaded over 80,000 times and are in use all over the world. See the download statistics.

ArgoUML is distributed under the Eclipse Public License (EPL) 1.0.

Added by Nick Kellet on Oct 10, 2012

Lovely Charts is an online diagramming application that allows you to create professional looking diagrams, such as flowcharts, sitemaps, organisation charts, wireframes, and many more... For free.

Added by Nick Kellet on Oct 10, 2012

DrawAnywhere.com - Draw Anywhere, Anything, Any time - complete web-based diagramming solutions. Create and share flow charts, block diagrams, process charts and other drawings online.

Added by Nick Kellet on Oct 10, 2012

Online real time collaboration Flow chart software service. Flow charts made easy with online service Flowchart.com. A easy flowchart maker. A easy online diagram software maker

Added by Nick Kellet on Oct 10, 2012

Quickly create professional looking diagrams!

With DiagramPainter, you can quickly draw flowchart diagrams, mind mappings, organization charts, and more. With a few clicks, you can then integrate the diagram in your favourite program, by copying it to the clipboard as image, or saving it as file. It exports diagrams as .png, .jpg, and .bmp image files, and even has an integrated fast .pdf exporter supporting shadows and transparencies.
Rich text everywhere

Diagram Painter supports instant full rich text editing in the diagram, everywhere. That means you can directly type your text into the diagram, and format it as you like, on all elements: Be it different font faces, sizes, alighment, text colors and more.

Added by Nick Kellet on Oct 10, 2012

Zengobi Curio, an amazingly powerful note taking, mind mapping, brainstorming, and task management digital notebook application for Apple Mac OS X.

Added by Terrance Kirkwood on May 16, 2013

Mail support: vu.tienthinh@yahoo.com (for both Mac OS X and for iPad) Download from Mac App Store (Mac OS X version) Download from iTunes App Store (iPad version) For USA Mac App Store customers, to get 100% re-fund, please do as following:- write your review with suggestion / evaluation in Mac App Store (OS X)- send your "Paypal email address" to vu.tienthinh@yahoo.com Your review, suggestion is highly appreciated .

Added by Jack Fruh on Feb 07, 2014

ProcessOn is a powerful online diagramming platform. We make diagrams drawing so easy, such as flowchart, BPMN, UML diagrams, UI mockups, iOS mockups, and org charts.

Added by Nick Kellet on May 22, 2014
Header Only
Were actively considering adding more layouts.  What would you like to see? We would love to hear. Can you share examples of list posts you think we should use as inspiration.
Google Author Rank
We added G+ logins several months ago, but have now added in Google Author Rank integration.
To make this work for your lists, all you have to do is connect your G+ account to your existing listly profile. Make sure you login first and then visit your home page and click on "Your Networks" and choose to connect your G+ accounts.
It literally takes a few seconds. Then, when someone finds you list via Google, they will see your smiling face.
There's is one final step, you have to add that your are a contributor to http://list.ly/ on your Google+ About page.
You can see both Shyam and I have already done that. Thanks to @steinhoefel1 for the comment to remind us.
BookMarklet Update
We also updated the Bookmarklet based on many feedback we received. You don't need to remember what your lists are called, you simply pick from your lists.
If you want to add to someone else's list using the bookmarklet, simply follow their list on Listly and it would be available in your bookmarklet pick list.