Embedding Lists
As part of a minor update since the release of Listly V3 we updated the embed preview screen.  We think it's much simpler. We hope you like it.
Notice on the the embed preview page there's really only one decision with 4 layout options:
Full – Small image, fully readable item copy.
Gallery – Great for summaries and media playlists, short form item copy.
Short – Great for link lists – no item copy.
Header Only - Great for embedding just the list metrics
We streamlined the process to make it easier to know what code you need to grab whether you are using WordPress or some other blogging platform, so now both are fully visible and selectable.
Simply choose the layout and either grab your WordPress shortcode or the Javascript code.
The only exception is if you pick the header and in this case you only have the option of an iframe.
Here's what the preview pages look like:
Here's examples of lists, using each of the four layouts
Full Layout : Margaret Thatcher Coverage
Thatcher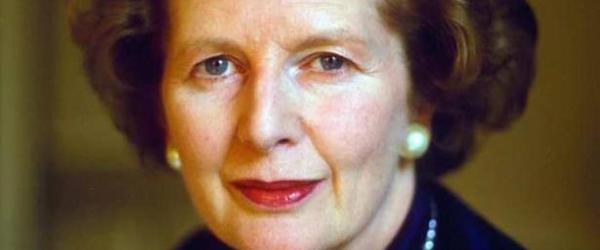 Thatcher
Gallery Layout : Google Advertising 3:0 Media Playlist
Google Advertising 3.0 Slides and Video Mike Yapp - Future of Advertising at a Tool
Google Advertising 3.0 Slides and Video Mike Yapp - Future of Advertising at a Tool
This content is amazing. This talk reinvigorated my faith in Google
Mike Yapp, Director of Google I YouTube's Creative Development Group, discusses the art and science of understanding brand connections in a consumer owned wo...

Amazing Talk and Content. Original slides are here
Short Layout : List of Visio Alternatives for Mac
Microsoft Visio alternatives on Mac OS X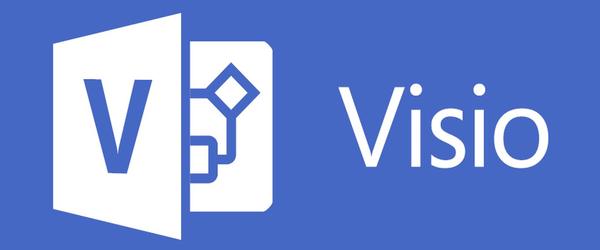 Microsoft Visio alternatives on Mac OS X
A list of software alternatives to Microsoft Visio Diagrams on Mac OS X. There isn't one that matches Visio 100%. But options in this list could meet some of the requirements if not all. Lastly, there is always the option of running Visio/Win on VMware Fusion or Parallels.
@lucidchart @CSO_ConceptDraw @creately @OmniGroup @SimpleDiagrams @balsamiq @Diagramly @mockflowapp @sdteffen @gliffy @argouml
ConceptDraw PRO is a full-featured diagramming platform that lets you display, communicate, and dynamically present.

Create diagrams and drawings such as a flowchart, mind map, network diagram, UML diagram, wireframe, user interface design and other drawings online with free flowchart software.

Added by D Grow on Mar 21, 2011

Creately is a collaborative diagram software that allows you to create flow charts, UML diagrams, wireframes, mockups, mind maps or just about any other diagram type. It enables collaboration with others right from your desktop, so you can invite team-members and clients to review and comment on your diagrams easily.

Added by Induja on Mar 22, 2011

SimpleDiagrams is a desktop tool that helps you create simple diagrams quickly.

Added by Nick Kellet on Jun 13, 2012

draw.io is a free online diagram drawing application for workflow, BPM, org charts, UML, ER, network diagrams. It optionally integrates with Google Drive (TM) with cloud storage.

Added by David Benson on Oct 11, 2012

Need a diagram, process chart, quick page-layout, website wireframe or graphic design? OmniGraffle can help you make eye-popping graphic documents quickly by keeping lines connected to shapes even when they're moved, providing powerful styling tools, importing and exporting Microsoft Visio files, and magically organizing diagrams with just one click.

Welcome to Dia's new homepage. Dia is a GTK+ based diagram creation program for GNU/Linux, MacOS X, Unix, and Windows, and is released under the GPL license.
Basic, but functional and free

Added by Stephen McDonnell on Jul 18, 2012

Balsamiq Studios is a fast-growing, but still-very-personable software company that aims to make the world a better place by helping people create software that is easier to use. We like to compete on usability and customer service.

Added by Nick Kellet on Oct 10, 2012

Dia is a program to draw structured diagrams. Also pretty good for UML diagrams.

Added by Gregor Wassmann on Oct 31, 2012

MockFlow is an online wireframe tool for software and websites
Header Only
Were actively considering adding more layouts.  What would you like to see? We would love to hear. Can you share examples of list posts you think we should use as inspiration.
Google Author Rank
We added G+ logins several months ago, but have now added in Google Author Rank integration.
To make this work for your lists, all you have to do is connect your G+ account to your existing listly profile. Make sure you login first and then visit your home page and click on "Your Networks" and choose to connect your G+ accounts.
It literally takes a few seconds. Then, when someone finds you list via Google, they will see your smiling face.
There's is one final step, you have to add that your are a contributor to http://list.ly/ on your Google+ About page.
You can see both Shyam and I have already done that. Thanks to @steinhoefel1 for the comment to remind us.
BookMarklet Update
We also updated the Bookmarklet based on many feedback we received. You don't need to remember what your lists are called, you simply pick from your lists.
If you want to add to someone else's list using the bookmarklet, simply follow their list on Listly and it would be available in your bookmarklet pick list.