Here at Listly, we clearly love lists, including simple HTML lists. But we feel that Listly lists trump HTML lists in the following three ways:
3 Reasons Listly Lists are Better than HTML Lists
1
It's Collaborative: Never Write Alone Again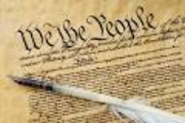 HTML lists are made by a single author, but what if people could help you seed and extend your list, building community in the process?
2
It's Embeddable: Distribute your content on the web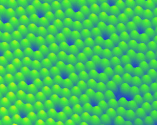 Listly is embeddable similar to a Slideshare slidedeck or a Youtube video.
You can embed any Listly list on your blog, not just your own. Other people can embed your lists. This helps your content spread.
3
It's Shareable: An item on a list can be shared individually
Listly makes it super easy to share the list on your page or an item right from within your blog.
Item sharing in Listly takes people direct to the item right inside your blog post.
Go ahead and try clicking on the "Add To List" button, Embed, and Share icons to experience the three ways you can engage your readers with your lists using Listly.
One more thing…we've been experimenting with layouts. Did you notice the usual Listly header is missing in the list above? No accident. We've been experimenting with some layout options based on feedback from Listly users. We believe switching the header off improves the flow in the post and improves readability.
If you want to try this, paste the code below in one of your posts with an embedded Listly list, and tell us what you think.
<link href="http://cdn.list.ly/mods/listly-mod-noheader.min.css" rel="stylesheet" media="all" type="text/css" />
What other layouts would you like to see? Tell us in the comments!
Image Credit: josemanuelerre via Flickr.com and Creative Commons