There is an art to collaborating on content creation.
If you want to be successful when crowdsourcing and collaborating to source and create content you need to think about the problem from the perspective of the contributor.
Participation happens when you remove friction and when you provide all the right motivations.
I'm continually blown away when I observe the scale of participation that happens on Listly. If you've tried to get people to participate on scale (especially total strangers), you will appreciate the size of the challenge.
Prior to joining Listly as co-founder, I was involved in crowdsourcing as early as 2005 before the term was even coined. I crowdsourced content for my board game, GiftTRAP, which helped propel it to global recognition.
Much has changed between then and now, whilst tools have got easier, people have become overwhelmed with interruptions. Everyone is being asked to contribute.
Creating successful content collaboration is always hard, but worth the effort because of the emotional commitment it brings. Learning what works can save you a lot of  heartache.
Here's 21 simple rules: Collaboration works when ….
1
people feel their help and will be valued (let them show/share their expertise - let them shine)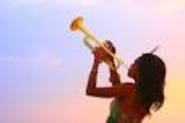 2
tools remove the friction that prevents collaboration
3
people can easily share /reuse what they and others have contributed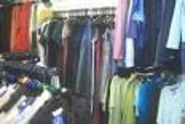 4
everyone gets something from the collaboration.
5
people can see places where they can contribute (leave gaps and simple tasks)

6
asking and giving are asynchronous. i.e. let people work on their timelines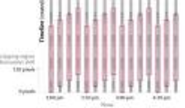 7
somebody starts, because nobody wants to go first
8
people seed their project and perform soft launches and relaunches (build the social proof)

9
people begin by consuming content and progressing to being content contributors
10
you don't have to seek agreement from many (scaling becomes impossible)

11
talking/meeting people is not a condition, but a reward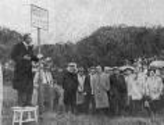 12
communication is automated and not dependent on people's assumptions or interventions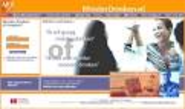 13
participation is an opportunity for self-expression / personal branding

14
expectations are set upfront (on both sides of the bargain)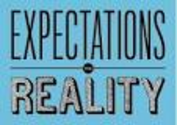 15
people can start by contributing a small piece of the puzzle
16
people's first contribution is low effort (first steps lead to second steps)
17
people meet other useful people via their participation (collaboration = community = networking)
18
we can celebrate our involvement and get found because of the project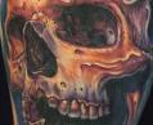 19
there is a perceived reward for participation (perception is reality)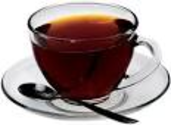 20
people invest emotionally when they see other's participation rising

21
you repeat everything you have learned. Don't expect success on your first project. Persistence wins.

During my research on collaboration the following was really worth callling out on its own:
Collaboration Participation Ladder
I thought this was inspiring, as it reminds us of the different ways in which people are enticed to participate and collaborate. It's no wonder they feel overwhelmed. Be mindful when you make a call to action. Remember you are building a relationship, when you call for action, just ask for enough to earn permission for your next ask. You don't need to get everything you need in the first pass.
We need to be mindful of the 1:9:90 internet ratio. Most people are Lurkers in most contexts. We all lurk selectively and are lurkers most of the time. Giving our attention and our participation is something we guard. It's likely you are lurking right now.
How We Get Involved.
This slide deck on "Working for Praise" contains some interesting ideas, I especially liked the "Rings of Participation".
We need to recognize people begin in the outer ring. Getting them to participate here is the first step to getting the to actually contribute in the inner ring. I'd move share to the outer wring, I also believe "embed" today plays a strong role in the inner rings from videos to slides to podcasts and of course to lists.
I recall stats that show at sporting events people hang back and the decide to place a bet. Once people place their first bet, they are move likely to place others. My experience is that collaboration is similar. You just need people to take the first step.
Collaboration Pyramid. 
I love this image by Oscar Berg as it explores the increasing value and visibility of collaboration.
I'd argue that Listly raises people's visibility and increases social collaboration.
Collaboration is all about sharing what you know and finding out who those people are – or perhaps letting those people find you. That's an inversion of the model that Listly advocates – ie content / collaboration discovery via organic SEO.
One thing that's really dawned on my from writing this post is that people's typical timelines don't match. When I want something from you, you are probably not on my timeline.
When I published my board game I was on an aggressive timeline. I was in a hurry for people to participate. Meanwhile people are in a hurry for you to demonstrate social proof. It's not conducive to action.
When you might be willing to collaborate, perhaps I'm no longer looking. This is the old model. With Listly we operate an "always open" model for collaboration. We let people collaborate asynchronously.  That removes a lot of friction. Unlike typical blog posts, that operate a "Publish once" model, Listly supports a continually evolving content model. This keeps your content fresh and increases it's value over time.
This is every interesting diagram and one that I can seem myself adopting and extending to fit the Listly model.
Image Credit: lisibo via Flickr.com and Creative Commons