Who doesn't want to be a leader of something? We all love to be recognized for our achievements.
Leaderboards have grown in this world of social participation. Social networks are driven by leaderboards whether we like it or not.
Leaderboards don't have to look like leaderboards to be effective.
That's the conclusion I came to as I researched the topic and began writing this posts.
Are Facebook, Twitter, Linkedin and G+ driven by leaderboards?
Before I began researching and writing this post I didnt think they were, but I do now.
Exploring the forms leaderboarding takes in social networks became the subject of a post on Social Leader Ladders.
So why and how do leaderboards work?
The shine may have gone from the gamification hype cycle, but for me there is no denying that leaderboarding and gamification work.
I'm a gamer, a game inventor and publisher, so I'm fascinated by the topic of gamification and human motivation. When I play games I enjoy the experience, but I'm also analysing and observing mechanics at work. I also love to see how people respond to mechanics.
I've read most of the gamification books and I'm fascinated by human psychology. I've been itching to jump into implementing gamification done right in Listly. We've done very little on gamification on to date, but that's because we've had what felt like bigger issues to fix.
Today with Listly we very much have built a living machine. Managing that delicate balance of software, people (consumers and producers) and content has been a fun challenge to crack. We have the pulse of a growing child. The heart is beating strong. We're far from done, but the life form that is Listly is breathing and growing and living all by itself. To me this is the right time to think about tools from the  gamification kitbag like leaderboards.
As part of the evolution of Listly we will shortly be experimenting with various leaderboards and taking a fresh look at our points system which hasn't changed since its inception.
I'm beginning this process by thinking about why leaderboards and what are they? Before you use any tool, you need a solid appreciation of its powers.
Why do leaderboards motivate? Is it really motivation that's the most important thing about them? I created a collection of the best blog posts on leaderboards to help me distill my own thinking and the views of experts. I distilled these into 15 simple rules.
Learning: Distilling The Collective Wisdom of Leaderboards into 15 Rules
1
Leaderboards are a social network and all about forming relationships

2
Leaderboards are about forming and encouraging behaviour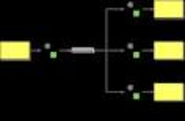 3
Leaderboards are about celebrating community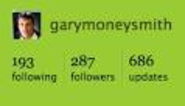 4
Leaderboards are about forming habits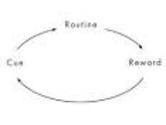 5
Leaderboards are ordered lists

6
Leaderboards are visual and shareable

7
Leaderboards communicate the shared rules of value (ie they communicate desired cultural norms)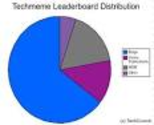 8
Leaderboards create value by driving activity and forming bonds

9
Leaderboards drive people to try hacking the system (human nature)

10
Leaderboards help us find stuff (like leaders)

11
Leaderboards keep people active and engaged

12
Leaderboards offer people bragging rights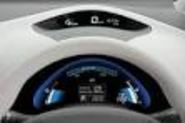 13
Leaderboards represent a view in time (they change over time)

14
Leaderboards show and reward value via awards and badges

15
Leaderboards are calls to action

So what should you create leaderboards for?
For me the biggest value of leaderboards is as an education tool.
Leaderboards let you surface and shine a light on the people and content doing all the right things. You have to know what the right things are.
You should use leaderboards selectively. You need to have a very clear idea of what kinds of content and behaviour you want to encourage.
Then you have to have a good idea how to quantify that behaviour so you can surface the right leaderboards.
Direct Action vs Indirect Action
Some metrics users can impact directly.
Number of Lists
Number of Points
Most active / returning users.
Some metrics are indirect and can be a reflection of the good behaviours you are seeking
Number of Views (by user or list)
Number of Embeds (and even views by the embedded lists)
Size of community (for a user or for a list)
Number of shares / like / votes
Number of new users signups (that a list or a user triggers)
Number of organic search hits per week (for a list or for a user's content)
Personally I'm much more a fan of the latter as it reports more on the wellness of the machine. They are signs of healthy growth of the machine.
Deciding on which metrics to surface as leaderboards is critical as you can find yourself driving and encouraging the wrong behaviours.
Metrics that record positive outcomes teach and educate people about what is working.
Once you can quantify good behaviour, you can surface it via a leaderboard.
Yes people will game it. That's the 1st law of gaming. If you arent being gamed nobody is paying attention.
Leaderboards give people exposure, and people can and will seek exposure for the wrong reasons. People only seek exposure if your site brings them attention, which is another reason that we didnt focus on leaderboards earlier. We now have significant traffic and the leaderboards would be fast changing.
Some people will want to be on a leader board because it exists and not because they want to exhibit the right behaviours.
As an education tool, leaderboards let people learn who is doing it right.
People can follow, engage with and emulate these people. People can study the best content and seek to emulate it in their niche.
Right now I spend a lot of time observing and making connections between users and lists. I'm looking for themes, trends and innovation. I report on these in our weekly newsletter and that is proving highly effective. Listly leaderboards are simply a way to formalize and scale that process.
People observing the leader board can't tell who is there because they are doing the right things (the outcomes that feed the machine). Some will be on the leaderboard becasue they are doing the right thing, some will be there because they are emulating. To some extent there is no difference, depending on the ranking mechanic that's chosen. This is how we learn.
Ultimately your leaderboards need to make people feel good.
Using your service needs to make people feel good. It needs to be rewarding, provide utility. This comes first. Then leaderboards follow.
What's your leaderboard experiences?
Image Credit: shirokazan via Flickr.com and Creative Commons