Three things. There is something magical about three.
We love to hear stories told in threes. It lets us pace ourselves. Threes have a rhythm. We've come to expect to hear things in threes. We count down. We stay focussed.
Much has been written on the Rule of Threes, I took the best ideas I found from this list of research, added some incite of my own and made a list of 22 things to learn about the Rule of Threes.
1
three lets the reader countdown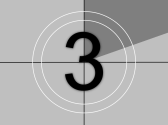 2
three lets us remember: we are better at absorbing in threes (better than larger or smaller clusters)
3
three makes you find the core pillars of your story > ask what matters most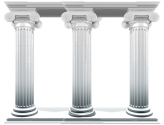 4
three provides visual relief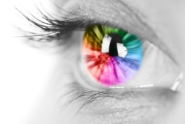 5
three simplifies your story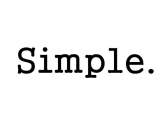 6
three works for colours, names and images (three works in many forms)
7
three works for nesting more complex messages > hierarchies of three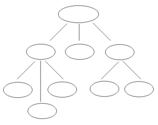 8
three can be used for repetition: eg location, location, location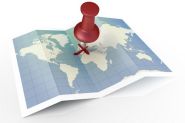 9
three can segment and unite your audience: eg Friends, Romans, Countrymen

10
three helps you control what your audience remembers

11
three divides your time (into equal segments)

12
three gives a roadmap to your communication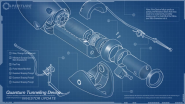 13
three is storytelling: hero, problem & solution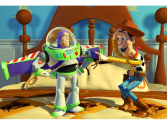 14
three gives us structure: beginning, middle & end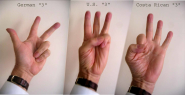 15
three has symmetry, trumping two and four

16
three is expected and comforting (it's the norm)

17
three is for explaining: eg three tips, three steps, three ways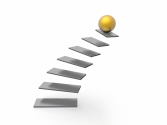 18
three is short enough to keep our attention
19
three is used by everyone: Salesman, Teachers, Parents, Marketeers, Psychologists

20
three is used by great communicators: Steve Jobs, Thomas Jefferson, Winston Churchill

21
three makes for fun stories: Stooges, Little Pigs, Billy Goats Gruff, Goldilocks's Bears, Musketeers, Wise Men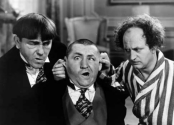 22
three says complete, whole, rounded

Threes are deeply embedded in our culture. You may be able to draw on existing trios when you are communicating.
Religion
Father, Son, and Holy Spirit
Heaven, hell, and purgatory
Three Wise Men with their gold, frankincense, and myrrh
Faith, Hope and Charity
Repetition
"This is not the end. It is not even the beginning of the end. But it is, perhaps, the end of the beginning" – Sir Winston Churchill
"The rule is: jam tomorrow, and jam yesterday, but never jam today" – Lewis Carroll. Through the Looking Glass
"Our priorities are Education, Education, Education" – Tony Blair
"Location, Location, Location" – Kirstie Allen, Phil Spencer
 "Three Strikes You're out!" – US State Government
"Government of the people, by the people, for the people" – the Gettysburg Address
Trios
"Veni, Vidi, Vici" (I came, I saw, I conquered) – Julius Caesar
"Friends, Romans, Countrymen lend me your ears" – William Shakespeare
"A Mars a day helps you to work, rest and play" – Advertising slogan
"Stop, look and listen" – Public safety announcement
"Rock, Paper, Scissors" – Game
"Blood, sweat and tears" – Winston Churchill
"The good, the bad and the ugly" – Clint Eastwood
Using threes is a good habit to get into, but it takes practice to do it well.
Organizing things into groups of three and if needed, within those groupings, add three sub items.
When you use this method to tell a story, it highlights that you can tell the same story in many ways. Playing with how you group your story will let you get a much better idea of how good a story you have. Just about every story can be enhanced if you focus and work hard to lead with the right three headings.
Find the most compelling three in order to have your story be remembered. Don't stop at your first trio.
The Power of Three should make you a better story teller and a stronger communicator, but it's just a tool. Don't rely on it. You still have to do the work.
What's your favourite tips for the use of three?
Image CRedit: wwworks via Flickr.com and creative commons