Last week we analyzed 22 top blogs, this week we extend our study to over 1700 blog posts and 70 blogs.
We reveal who are the kings and queens of video, slides, audio, lists and graphics (explore the slides for more details).
Video
1st Gary Vaynerchuk
2nd Martin Shervington
3rd Neil Ferree
Audio
1st Fred Wilson
2nd Amy Porterfield
3rd  Michael Stelzner / Social Media Examiner
Slides – A five-way tie
Jeff Bullas
Joe Pulizzi
Ric Dragon
Lee Odden
Neil Ferree
Lists
=1st Heidi Cohen
=1st Ian Cleary
3rd Amy Porterfield
Graphics
Ian Cleary
Michele Smorgon
BufferApp
We began our analysis by diving into shareable content, namely content you can embed or share directly, building on our segmentation of Social Networks vs Content Networks.
Here's some highlights from our analysis:
I expected to see more slides and more video embedded in posts. Many people do use video (78.6%), but only 14.7% of posts actually include video. This was a surprise.
I thought more people were actively using audio/podcasting (30% of blogs, but only 4.5% of posts)
I'd previously thought the %age of lists in blogs was around 1/3 (in this analysis we dug deeper than the blog post title – many blogs include list content that is not referenced in the title).
One best practice I've seen is more people are placing multiple forms of sharable media in a single post. There is a lot of doubling up e.g. an infographic, coupled with a list to recap the key learnings in text.
A number of smart bloggers are including photos with text to make it much more shareable. ie they are preventing their headline from being separated from their visual images. This is a smart strategy that works well both on Facebook and Pinterest.
Two Special Blog posts
I'd also like to thank Andy Crestodina and Lee Odden for two great blog posts I found during the process of performing their content audits.
I extracted these two lists from their posts, but I recommend you read the full post directly on their blog.
They are both very relevant to the use of lists and Listly.

1
Write a roundup of your top posts. Make the top post a link to it.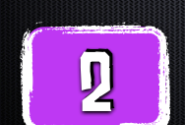 2
Share it! Post it on Twitter, LinkedIn, Google+, Facebook, and Friendster.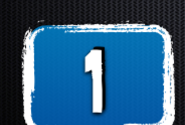 3
Link to the page from other high-traffic pages and posts.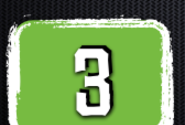 Include these elements when writing a blog post article to ensure your content contains ALL elements necessary for strong On-Page Optimization and SEO. Keyword in the Title of Article 1% to 2% Keyword Density H1 tag containing your keyword H2 tag containing your keyword H3 tag containing your keyword Bold your keyword Italicize your keyword [...]
5
Add this post to your homepage slideshow.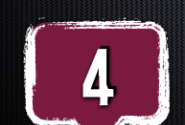 6
Add a link to the post in your email signature.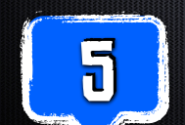 7
Run an ad to the post using PPC or Facebook Ads.
8
Write and pitch a guest blog post on a similar topic. Link to the post.