We recently begun the debate by distinguishing between Social Networks (Facebook, Twitter, G+ & LinkedIn) and Content Networks like YouTube, Slideshare, Soundcloud and Listly.
According to our research, there a 6 types of shareable content:
Beyond these 6 (video, audio, slides, lists, graphics, & docs),  "social updates" may well be a 7th category – you can embed updates from Twitter today. It's likely that Linkedin, Facebook and G+ may follow and enable embeddable status updates. [update – I'd missed this Facebook now allows you to embed posts across the web – via @venturebeat]
Another possible contender is "products". They are not as embeddable as you might imagine today, but again this is something that I sense is an emerging category. Exploring content networks is just interesting.
John Jantsch of Ducttape Marketing just wrote about Content Networks in a post he wrote for Amex's Open Forum titled "5 Content Networks You Should Join ASAP" – Great to see that John mentions Listly as one of these content networks.
It's great to see other people talking about the value of content networks – we think the debate is just beginning. Why don't you write a post and add your insight and perspective.
Comparing Networks: Analyzing Sharable Content Platforms
When it comes to content networks,  people are more used to comparing Vimeo to YouTube and DailyMotion or Brightcove to Oyalla. We humans have a natural stovepipe mindset. We like things to either converge or diverge. That's how innovation works. Comparing things that have converged is good, but my impression is there are bigger gaps / opportunities when you look across all content networks. They are parallel in function, but each has emerged with their own unique take on what it means to be a content network. Slideshare is both similar to and distinct from YouTube.
Analyzing and comparing Slideshare vs YouTube vs Listly, for example is very revealing. It makes you question what do you want from a Content Network.  It makes me ask what does it mean to be a Content Network. 
eg  you can only read comments on a video or a slidedeck directly on a host site. Same goes for the metrics of where the content is embedded.
This is not the case with Listly as the comments travel with the content.
This is interesting when you think about what it takes to make content truly "social". It's not just the content that matters, it's the social engagement that is where the real value is.
It's our view that social engagement is as valuable as the content itself. The content exists to cultivate social connection. Am I wrong?
There are many more interesting questions to ask about Content Networks – something we will keep focussing on over the coming months.
Combining Content: Making the Web Playable
It's interesting to compare native playlists across these platforms. Content networks were conceived to unify content of a specific type (to make it simpler), its interesting that in so doing and as other content networks emerge, they have resulted in segmenting playlists (and making it more complex).
Our user experiences and expectations shift as we adapt and adopt new technology.
At Listly, we believe native playlists are bad for all the reasons that proprietary technologies are bad. They are built to be stovepipes – they support and self-perpetuate their unique islands of content.
Youtube playlists only play Youtube content.
Slideshare playlists only play Slideshare content.
Soundcloud playlists only play Soundcloud content.
All these players only play video, slides and audio respectively.
This post makes a case for playlists for the web. It's a time for unity and convergence. We believe in setting content free and letting you combine, rank and play content for you, your friends and your communities. Connections exist between videos and slides and audio. They do not need to be segregated.
We believe everything should be playable. We believe all content should be equal. We believe opinion is what should differentiate content, not content networks.
We know lists are really useful. Playlists just happens to be one extremely simple way of putting Listly to work.
Startups like Embedly focus on simplifying and enabling the embeddability of content. Startups like Zapier and IFTTT focus on simplifying the exchange of data between different social and operational apps. They all focus on enabling the free flow of information.
We focus on making list socially collaborative, interactive and embeddable.
Here's our top 7 reasons why everything should be playable. Are we missing anything? Do you agree. Which are the top 3?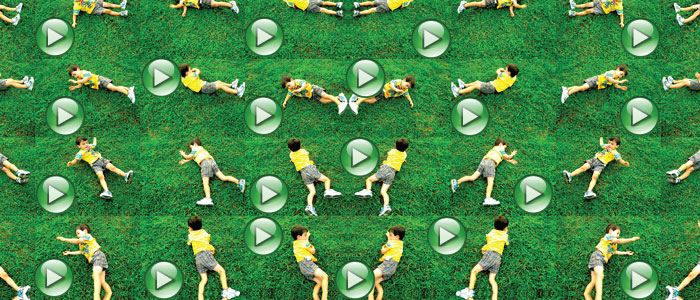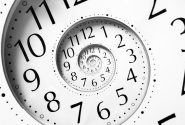 We believe should playlists keep changing over time
People discover lists and contribute their opinion and insights over time.
2
Engagement In Your Blog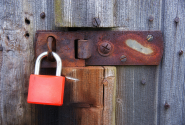 Proprietary playlists are not focussed on your blog. They want your audience to go to their site for comments and ad revenue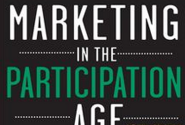 Today everyone expects to have their voice heard. Everyone wants to participate on topics that speak to their passion.
The best content will never reside on a single platform, so proprietary playlists will never be a perfect solution.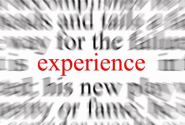 Sharing your passions via playlists is a great social experience
You learn more and you find others who share your passion.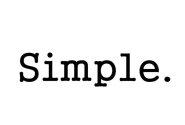 We think a tool that focuses on universal, crowdsourced, crowdranked playlists is just simpler.
7
Linking, Reusing & Embeding
The has shited to an embed model. Playlists can combine content from Video, Audio, Slides, Graphics & Docs
This is the introductory post in 7 part series.
The next 6 weeks will focus on Video, then Audio, Slides, Lists, Graphics and Documents.
We are continually evolving and refining the capabilities of Listly.
Perhaps we don't support the playing of content for a specific platform that you use.
Make a list, embed links to that content and share your list in the comments.
We'd love to evaluate supporting that platform for you.
Our vision is simple
Videos have Youtube > (78.6%) of BLOGS use video, BUT only [14.7%] of posts include video
Slides have Slideshare > (40.0%) of BLOGS use SLIDES, BUT only [3.1%] of posts include SLIDES
Lists have Listly > (98.6%) of BLOGS use LISTS, BUT only [57.1%] of posts include LISTS
According to our research lists are more broadly adopted and used more often than any form of media.
Lists are used in email campaigns and in slidedecks.
Lists are used because we find lists quick to skim.  Lists are quick to extract value and hence we feel safe sharing – we know they are valuable. Lists are simply more memorable.
Traditional HTML lists are not embedable, they are non-social and they are static – there are no options to filter and sort (ie non-interactive). This is the problem that Listly fixes. In the world of Gillette, Listly is the best a list can get.
What say you? Is unifying playlists a good thing in your mind?
Image Credit: wwworks