"Make your customer the hero of your story" was one of the biggest takeaways I heard from Content Marketing World. What does that mean in a practical sense? How do your operationalize that goal?
It's not what your product does that matters, it's how it saves your customer AND how it makes them the hero.
You may sell swords or shining armour, but knights slay dragons. TweetThis
Don't forget that. That's the story that gets told. Stories with heroes get retold.
Perhaps you need to rescue a damsel in distress.
Who is the hero in your story? Perhaps it's your customer's customers. Customers face challenges. Evil forces get in their way,  creating obstacles and drama. Real life often distracts our hero. Sometimes those evil forces are bad habits or the old ways of doing things.
Perhaps your customer is short on time and budget and long on ambition.
How can your products come to the rescue, not to make you look good, but to make your customer shine.
Why?
Customers that shine will share their experiences and achievements and become raving fans.
So…
How can you make your customers feel like heroes?
It's something we discuss a lot. Here's some of our conclusions from our experience. I also recommend this list of "Customer Hero Research".
1
Provide a Roadmap for the Customer Journey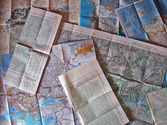 Light the road ahead. Break down their journey into steps. Let them celebrate at each milestone
2
Shine a light on their successes
Share the achievements & accomplishments of your customers
Introduce people who are sharing the same journey (or have already travelled the same path)
4
Ask Your Customers Questions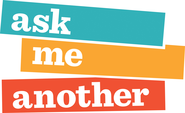 Learn what they need and respond
5
Simplify your product to be more helpful

Let people achieve more with less. Improve your onboarding process
6
Empower your Customers to Self-Help

Time pressured or lazy? It does not matter. Let your product(s) come to the rescue
7
Give Your Customers Feedback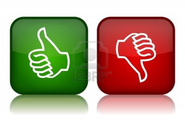 Give both congratulatory and corrective feedback
This stuff is easy to generalize, but what does that mean in reality? In terms of apps like Listly, story and experiences come from giving people feedback, providing data and setting expectations. Nobody knows something is exceptional unless you tell them.
Do you help set your customer's expectations?
Social Media tools have trained us to be called to action when someone comments or likes a post. We've come to seek out these validations. This works the same for individuals as it does for brands. We have been trained to expect the reward. We learn what is good and bad by benchmarking our experiences against others.
How many likes is good?
Let me share some practical examples that we have implemented with Listly.
1. Milestones
Tell people when their list hits goals e.g. Your list has reached 10k views
2. Newsfeed
Keep people informed of what's new and interesting ( help them learn more in less time).
3. Blog Post to Educate
e.g. Provide tips on how to Crowdsource and run contests.
4. Moderation
Save people from looking silly. Let people hide the moderation queue so spam can be removed.
5. Pingbacks
Notify people when blog posts are added to a list (help your customer get seen). Let your service be the connector.
6. Simpler Sharing
Make it easy to share an item on a list > Help your customer's customers. Help people tell your story.
7. Helpers
Show people the community of people who have contributed to their content. Let them see their investment in building a community grow over time.
Coming Back for More
With tools, it's about giving people the feeling that they want to come back. Make them feel they have accomplished great things.
When they arrive they need to feel positive, glad to have arrived and a feeling that keeps them wanting to stay longer (but still short enough that they feel they have saved time).
Today we release Listly V4, with a brand new home page, which now highlights recent embeds with a green button hyperlinked to the source blog post.
This is the ultimate way to highlight your work and to bring your traffic and exposure to your ideas and your brand (personal or corporate).
We even have a button that let's you see only embedded content. I've nicknamed this button my "show me heroes" button.
We've also added typing of lists. To begin with with are introducing 5 categories. You may need to put your list into the appropriate category
This post explains our thinking, explore What's New in Listly V4 to learn more about all the new features.
There's lots to explore. We'd love to hear your feedback.
Image Credit: walkadog via Flickr and Creative Commons