Pop Culture's Effect on the Internet
"Popular Culture is the entirety of ideas, perspectives, attitudes, memes, images, and other phenomena that are within the mainstream of a given culture, especially Western culture of the early to mid 20th century and the emerging global mainstream of the late 20th and early 21st century. Heavily influenced by mass media, this collection of ideas permeates the everyday lives of the society. – Wikipedia"
While some pop culture trends are sparked by traditional mass media, people are increasingly relying on their online networks for information.
As these online networks grow, the chance that you encounter a pop culture movement through shared content increases.
Instances of pop culture are easily shared and expressed through video, images and even written text in the form of viral videos, gifs, memes, blogs, tweets and posts. Small instances, such as jokes about hashtags, are a prime example of pop culture infiltrating the Internet.
Some pop culture has even started on the Internet.
Psy's "Gangnam Style" and Harlem Shake were created on and supported by the network of people on YouTube.
News media have begun to pick up stories that were generated on the Internet, such as the Wendy's and Taco Bell employees posting their inappropriate images online.
The Miracle on Hudson started on Twitter. Jack Dorsey, founder of Twitter, gives that tweet the credit for making the network what it is today.
As more of the world gets online, the Internet will only increasingly become the driving force behind the creation and sharing of pop culture.
So, perhaps this post was titled incorrectly. It should be "The Internet's Effect on Pop Culture"
Sites to find pop culture trends. Have a favorite site for pop culture? Add it to the list!

Oct 03, 2013 - reddit.com -

408

User voted top content on the internet.
Oct 03, 2013 - buzzfeed.com -

315

BuzzFeed has the hottest, most social content on the web.
Oct 03, 2013 - youtube.com -

399

The top trending videos of the day per YouTube
Oct 09, 2013 - imdb.com -

341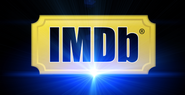 IMDb's advanced search allows you to run extremely powerful queries over all people and titles in the database. Find exactly what you're looking for!

Comics, Quizzes, and Stories
Oct 03, 2013 - news.msn.com -

320

Top news on movies, TV, music, art, sports, celebrities
Oct 03, 2013 - npr.org -

410
Pop culture via NPR news' website
Oct 03, 2013 - huffingtonpost.com -

362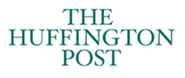 Big News on pop culture . Includes blogs, news, and community conversations about pop culture .
Oct 03, 2013 - break.com -

408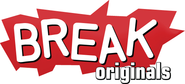 Pop Culture Videos online at Break.com
Oct 03, 2013 - metacafe.com -

316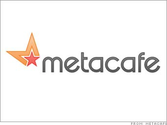 Popular images, videos, posts on the internet
Oct 03, 2013 - twitter.com -

392
Oct 09, 2013 - awesomelyluvvie.com -

417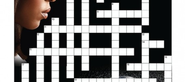 Hey folks! I'm back with 8 webinars (online classes) this fall, and four of them are classes I've never offered before! Favorites like the Blogging 101, Branding and SEO 101 are included but I've added classes on securing your website, Google Analytics and SEO 202!
Oct 09, 2013 - verysmartbrothas.com -

328
A red carpet. A backdrop printed with sponsor's logos. A couple dozen people in line, all dressed like characters Anthony Mackie and Paula Patton play in movies. A doorman with the perfunctory "I'm working the door at a very important event" black on black suit and headpiece.
Oct 10, 2013 - vice.com -

405

The best original videos, documentaries, and underground news from around the world; including travel, skate, and music videos.
Oct 10, 2013 - stereogum.com -

336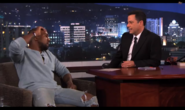 MP3s downloads, music videos, concert reviews, tour dates and contests. Updated regularly.