What we encounter in our online lives is still largely determined by others. People go to great effort to make it so. Algorithms get in the way too.  This reality exists in part because of a third kind of social encounter.  It's the underbelly of social media.
Connection x Content x Engagement is a simple multiplication formula. I've argued this before. While this may be obvious, I  see many not apportioning their time and efforts accordingly. They focus on what the like and find easy, and leave great areas of opportunity untapped. My work on Content Audits proved this to be so time and time again. We all have blindspots and bias.
We each have our own preferred kinds of social encounter.
We engage with people
We engage with content
We engage in collaboration
Engagement is not always what it seems.
There are three distinct type of platforms with three distinct communities. The third kind of social encounter is a much less well defined and less mature than Social Networks and Content Networks, it's also often much less visible.
What's interesting is that it's possible to begin anywhere, it's likely you will have a dominant encounter, but it's also possible to carry success from one type of network to another – much like playing Risk.
A blindness to this third kind of network is a risk. By being unaware, people act like muggles in JK Rowling's Harry Potter mega hit. They can't see the magicians and wizards who operate in their domain every single day. Being blind to the magic leaves people open to displacement by failing to anchor themselves fully into and inside this third kind of  social infrastructure.
A silo mindset is a bad thing. Today, to be successful we need to have a clear idea how all parts of social work.
The First Kind of Social Encounter : Social Networks
For the most part and for now, the battle has been won. There are four winners
Facebook, Twitter, Linked and Google+
The question is how do you invest your time across these networks. How are you cultivating a following? Be careful not to leave one behind just because of personal bias.
What does your social graph look like? Sadly for Mark and Facebook, your Social Graph has four dimensions not one.
The Second Kind of Social Encounter: Content Networks (embeddable media)
Content Networks are still emerging, but the model is clear. YouTube, Slideshare, Soundcloud etc are great examples. Here's my 6 part model – The success of content networks and the rise of embedability has tipped social network content to become embeddable.
It's normal for brands to seek to blur the distinctions with neighbouring categories. Markets emerge as clear categories and then leaders blur boundaries as rivals compete for attention.
Are you building a following for each type of content? Are you appealing to the learning needs of your audience?
The Third Kind of Social Encounter : Sharing Networks
This is the least developed and most diverse category. Unless you are looking it's easy to miss these tools/networks at work.
You've no doubt heard of the likes of Digg, Delicious, Stumbleupon and Reddit, but what about Triberr, Buffer and EmpireAvenue?
These networks are all about sharing and there is a strong element of collaboration and automation at work to facilitate this sharing. In many ways they are in support of the smaller brands, blogs and individuals, those who have a willingness and a need to participate.
At a simplistic level there's three components.
Input: Destination sites – ie content ( like blogs and news feeds)
Throughput: Ways to share and amplify (links and bookmarks) and actions to perform.
Output: Tools to collect, share/organize our interests.
Here's a list of networks I see as defining this category. Feel free to vote and suggest omissions.
Nov 12, 2013 - scoop.it -

54
Easily curate engaging magazines. Effectively feed your web presence.
Nov 12, 2013 - pinterest.com -

57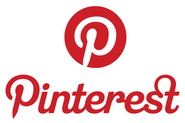 Pinterest is where you go to discover new things and collect stuff you love. If you find something online you want to build, cook, buy or do, just Pin It to your board on Pinterest!
Nov 12, 2013 - reddit.com -

52

help support reddit reddit gold gives you extra features and helps keep our servers running. We believe the more reddit can be user-supported, the freer we will be to make reddit the best it can be. Buy gold for yourself to gain access to extra features and special benefits.
Nov 12, 2013 - inbound.org -

61
Find The Best Inbound Marketing Content In The World From Inbound.org.
Nov 12, 2013 - triberr.com -

52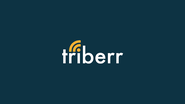 Pepper chicken smothered with caramelized onion and green celery leaves! Yummy!! This is one of those recipes that get better every time I make it. I don't usually......
Nov 12, 2013 - empireavenue.com -

55

You are valuable. Get rewarded for being social. Empire Avenue Eaves is the only social currency that rewards you for being you!
Nov 12, 2013 - bundlepost.com -

66
The patent pending Bundle Post content curation tool aggregates and schedules social media content efficiently. Searching, editing and scheduling with a browser plugin or social media dashboard, then adding hashtags, keeps you from engaging your audience and getting results.
Nov 12, 2013 - stumbleupon.com -

69

StumbleUpon is the easiest way to find cool new websites, videos, photos and images from across the Web. We make the best recommendations just for you.
Nov 12, 2013 - dlvr.it -

56

dlvr.it helps publishers deliver their content to the social web, including twitter and facebook.
Nov 12, 2013 - smqueue.com -

56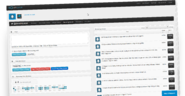 Nov 12, 2013 - gaggleamp.com -

66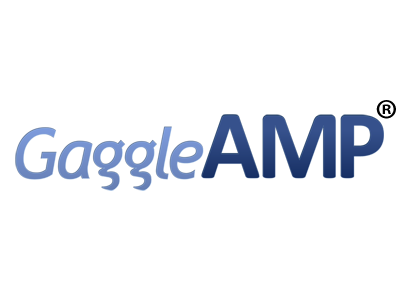 GaggleAMP is the social marketing platform that lets companies Amplify their social media reach by leveraging individual employees, customers and partners. Using GaggleAMP, companies are able to widely distribute their content and messages while they Analyze the results and Align their social media spend to where the ROI is.
Nov 12, 2013 - delicious.com -

54
Keep, share, and discover the best of the Web using Delicious, the world's leading social bookmarking service.
Nov 12, 2013 - digg.com -

54

The most interesting and talked about stories, videos and pictures on the web. Breaking news on Technology, Politics, Entertainment, and more!
To me it feels very much like the iceberg metaphor. Content and social are for the most part above water level. Sharing networks are often unseen, failure to exploit their powers can have dangerous impact on your brands visibility.
What's your take? What's your favourite type of encounter?
Image Credit: interdimensionalguardians via Flickr & Creative Commons