Hooked
Hooked is a new book from Nir Eyal.
It's free until 31st Dec 2013 (the Kindle edition).
Check it out. Here's some slides, but you may as well just get the Kindle book.
I follow Nir's blog and I my friend Casudi was one of the people that helped Nir to proof the final drafts. She raved about it.

Habit is the New Black
With so many choices, getting people to change behaviours is getting harder. There's huge value in being the incumbent, there is also value in knowing how to displace existing habits and how to form new ones.
Never underestimate the challenge it takes to form a new habit.
We learn to love the things we use.
I made a list of books that explore the power of Habit. I loved reading the other two books on the lists, which makes me even more excited to read Nir's book.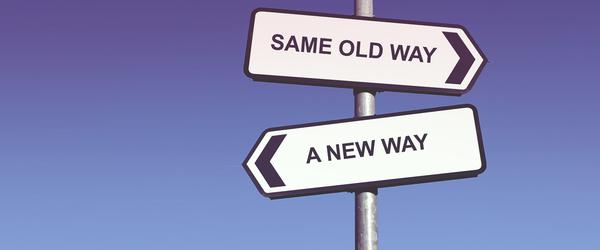 Marketing / Business Books on the Value of Habits
Dec 29, 2013 - amazon.com -

184

The Power of Habit: Why We Do What We do in Life and Business - Kindle edition by Charles Duhigg. Download it once and read it on your Kindle device, PC, phones or tablets. Use features like bookmarks, note taking and highlighting while reading The Power of Habit: Why We Do What We do in Life and Business.
Dec 29, 2013 - amazon.com -

148

"You'll read this. Then you'll hope your competition isn't reading this. It's that good." - Stephen P. Anderson, Author of "Seductive Interaction Design" "Nir's work is an essential crib sheet for any startup looking to understand user psychology."
Dec 29, 2013 - amazon.com -

155
In his first book, communications consultant-to-the-stars (Sprint, Nextel, Cisco, Nortel, TI, Motorola) and "expert in consumer behavior" Martin uses ideas from the worlds of science, technology, psychology, history, philosophy and business to demonstrate how a consumer's unconscious controls most of his or her behavior.
Understanding habits and how they are formed is critical in these fast changing age of excess.
Why do people use Instagram, Snapchat, Facebook & Twitter?
Our life is made up of habits and rituals.
If your product or service is not habitual in the minds our your customers, you risk becoming irrelevant. Will a competitor make using their service  habitual?
Habit is well worth exploring.
Is there a moment in time you can own? What will be the trigger for your customers to use/purchase/consume  your products or service.
As one of the books says in the title Habit it the thing that 99% of Marketing folk forget.
I really believe Habit is the new black. Understanding habits is a critical skill.
These books will help you learn this skill.
What books am I missing from the list?