What is 2014 going to be the year of? Add your prediction and vote.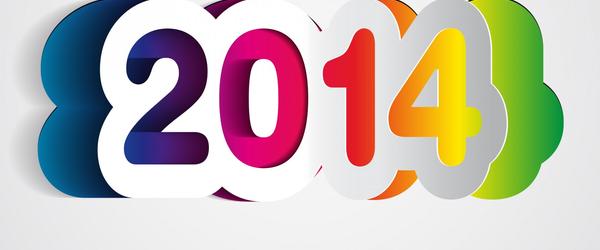 A global community where people interested in mindfulness can explore and share resources, events, and experiences related to mindful living


Listly List - 2014 is the year of ... - Living Mindfully and Local Content
One of my predictions for 2014 is year of local. Local Social. Local Content. Local Tourists.
I made a deck which I created originally using Canva.  I'm very impressed. My experience wasn't flawless, but I see huge potential for Canva, but that's another post given I've recently also tried Haikudeck. I've been a long term fan of Powerpoint and more recently a Keynote convert, so I'm not easy to win over.
Here's my deck.  I'd love to hear your thoughts.
This is the 1st of a series of three decks. I've been wanting to make a locals content guide for probably 12 months now.
I'm sure its not perfect, but I'm very happy that it's a great 1st step. This deck explains the Why – why's its motivating and exciting. It explains why you should be planning a local content initiative at a high level at least. It also explains why collaboration is the right approach  – many teams not one.
I'm a huge fan or Lurkers and their value. For me the ROI of social media  exists because of Lurkers. The 90% who appear to do nothing actually do a lot. The biggest thing they do is provide the motivation for the 1% to create and for the 9% to contribute.
I also pose a theory that local is winnable because very few people locally are active. I've called them Local Tourists. Who do you know that's a local tourist? Someone that's perpetually curious about local culture in your community.
I believe local follows something like 1:9:90 rule. There are a handful of people you see at every event locally. These are the active social core of any community.
I guess the term staycations is a sub segment of this. It's my view some people staycation all year long. It's a great way to find and get more from your community.
Local is broken in my mind today (from a content/SEO perspective). Too many people are trying to win the local content war by working alone. And yet nobody wins because everyone gets tired.
Think marathon not sprint.
I'm sure this is a deck I will refine and iterate. This was a hard deck to complete and publish. I definitely follow the hit publish and hell with the consequences. Too much polish just prevents progress. I'm as confident there is  unique thought/content in this deck as I am that there are gaps.
These gaps will become evident as I work on the how and the what. I simply wanted to begin and stop prevaricating. I'd waited long enough. My goal is simply to distill all I've learned from creating and observing people creating local content.
Come join me on our journey into local. Come help shape the future of local content.  We've seen many moments of genius with Listly in a local context. This is going to be a big part of my focus on 2014. If you love local too, introduce yourself. Let's talk. I'm building my collection of advisors and influencers. Local is a big opportunity to win. Many have tried. Many have failed. Many have experienced moments of joy. Come have some joy too. I think this will be fun and rewarding. We have lots of local building blocks.
I think we are ready. What say you?