I'm a content marketing specialist, I produce content on daily basis and it's my full-time job. It wasn't always as easy to find, read and curate content as it is now.
The most difficult part was organizing everything in one place, without losing a track of things. I remember having endless amounts of text, word and excel documents on my desktop. I have to be honest, I still do. I think that some things are better done separately.
We all have different approach when it comes to finding and curating content in one compact place. This is why I find List.ly so wonderful. I might not be the greatest of list creators, but I'm always looking for new ideas, and exploring new subjects from the lists that people create.
Content Curation Tools
I first became aware of content curation when I was introduced to Storify, I don't exactly remember how, but I remember the feeling of learning something new, and I instantly knew that I would be using this method to help myself organize my writings, content and other interesting stuff I find online.
Little did I know, I found that content curation is also an amazing way for finding new content ideas, and new places on the web to explore. There are so much we haven't seen, and content curation can really help us fill that gap. It's like each list brings in a little bit of the creators personality.
I've tried a ton of content curation tools, and in the end I was able to settle down with these:
I'll go into little detail about each.
List.ly
I've tried to narrow down the reasons why I use List.ly, and how it helps me with content creation and curation. You can also follow me on List.ly – I try to be as active as I can, but time is a precious thing.
Perspective
The first benefit of using List.ly has been the ability to gain perspective on things. In the sense that it lets me see what people want, and what people are after. I think one of the first lists that captured my attention was the 'bootstrap alternatives' – which also ranks very highly on search engines.
It has been viewed over 50,000 times, and it has nearly 30 different bootstrap frameworks in the list. It gave me the perspective on three things,
What people want.
How people want it.
Where to get it.
Being a content creator, I am instantly creating content ideas from such a list, but it's not always just about content ideas. It's about the community effort that happens with such lists, the ability to see what people like the most, and the ability to view less popular links that might capture our attention. It explains the web exploration.
Content Ideas
This is the main reason I use List.ly – I've created ideas for posts that I publish on my blog, and many of them have sparked incredible response from around the community. It has given me the ability to see what people really want, and where to get it. After that, it comes down to our own abilities to add our own touches to make it worthwhile for the user.
New Blogs & Websites
There are thousands of people using List.ly – and many of these people are bloggers or business owners. I use Feedly – which we will get to in a second – to also help me curate content, and whenever I am exploring a new blog that I like, I will add it to my list on Feedly to continue receiving the content it produces.
Feedly
Shortly after Google Reader was laid off, Feedly appeared to take its place. It is definitely one of the finest alternatives on the market, and I've been a loyal user ever since. I use Feedly to manage almost all of my RSS feeds, and it helps me to:
Organize Content by Categories
Read Whenever I Want or Can
Keep Track of What I've Read
Directly Share on Social Media
Learn About Trends and New Patterns
Infinite Number of Content Ideas
It would be rather painful to go in detail about each, but I think it conveys the idea very clearly. I'll answer any questions you've got about the above statements.
We can already see how List.ly + Feedly can come together to create something wonderful, but to make the experience really rich – I use the following tool.
Evernote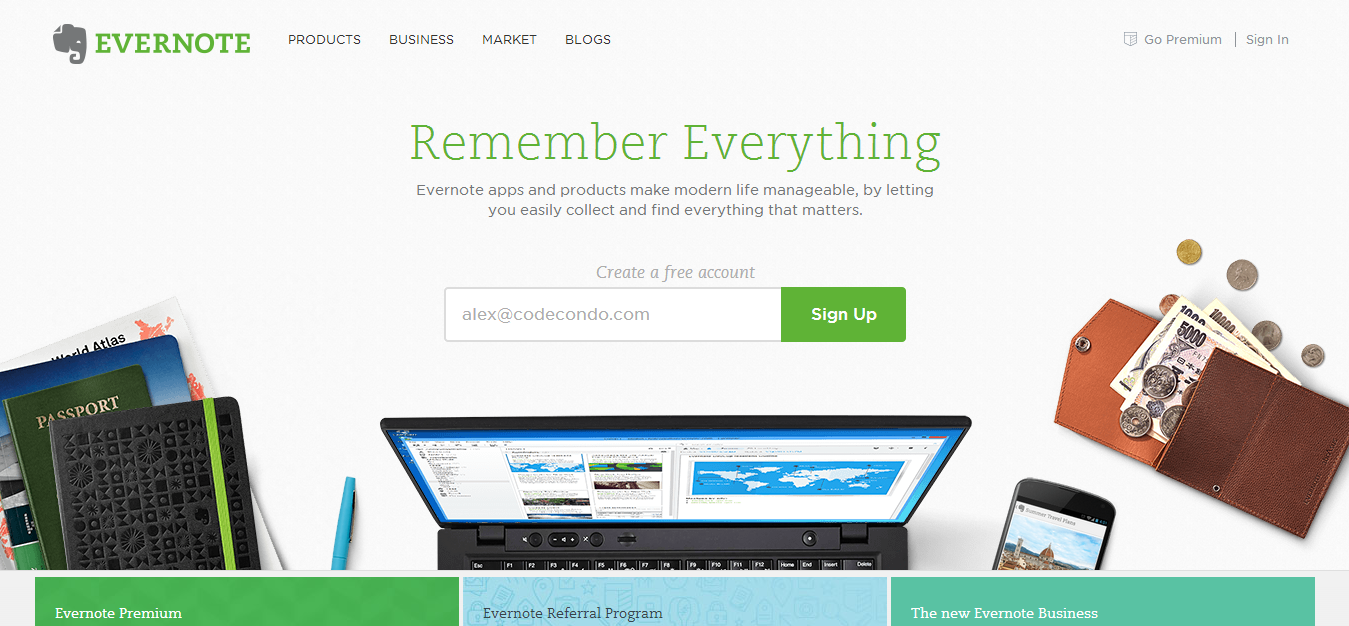 I'm not going to say that everyone should use Evernote, as it can take some time and dedication to get used to, but once you realize the benefit of being able to keep a track of everything you read and do online – it becomes quite appealing.
The absolutely best part of Evernote is the Web Clipper extension for Chrome. You're literally given a tool that you can use at any given time to keep and save content that you explore online.
I use it to bookmark all of the blog posts that I read online, and I want to advise you as to not get carried away with saving full pages as it will quickly fill up the allocated – free – space given to you by Evernote. This should be taken seriously if you want to use the platform for free, as there are premium plans available. Instead, clip bookmarks and you'll always the post in your Evernote dashboard for you to access whenever you like.
It's especially good for remembering things, as sometimes we forget about a source of something, and Evernote can really help to fill that gap.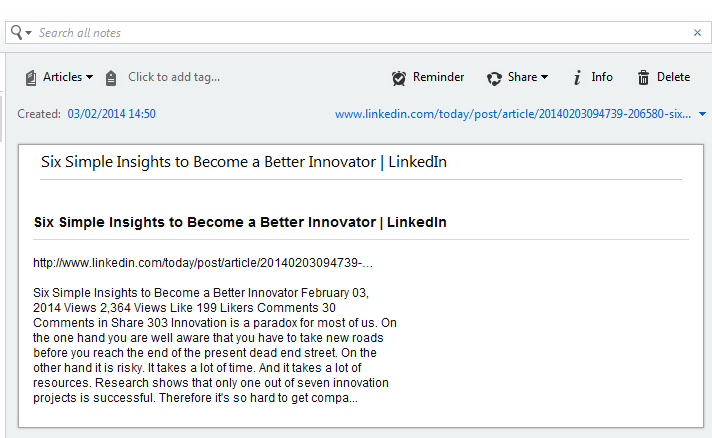 You can save, view, organize and keep notes of everything you like – in one single platform. This is where quite a bit of my content magic happens.
My WordPress Blog
This is where the real magic happens, and to this day I still think it is absolutely the best content curation tool in the world. It would not however be possible without all of the tools I have mentioned above. When you learn to put them together and use them to your advantage, you begin to create something wonderful.
You create and open the way for endless stream of content ideas, and places to explore to appear before you.
The Conclusion
I've tried to portray the way I organize and curate my content online. I hope that it made you think about the ways you curate content, and I hope it helped to gain another perspective on how online blogging happens. I couldn't decide on how I should construct this post in the beginning, but I realized that all of these tools fall under the same category.
The following List.ly list was created by me and the List.ly co-founder Nick Kellet. I reached out to Nick, and he suggested I pitch a post like this, and I hope I was able to meet his expectations.
I would only like to ask that the community that we are here on List.ly, try and populate the following list of content curation tools and perhaps make it as popular as the bootstrap list I mentioned at the beginning. I'm sure we can do it. I'm sure that it will only help to other members, and people from all around the world.
Content Curation Tools for Organizing Web Content
To curate content means to put everything on one place, neatly organized and always at your disposal. It can be a pain to try and do this by using word documents, or even notepad. This is why I've put together this list of the best content curation tools on the web, to help you organize your content. You are more than welcome to add more items to this list, and please help spread the word about this list. Together we can make it the one-stop resource for all our content curation needs.
Source: http://codecondo.com/content-curation-tools-organized-web/