Googling to research ideas, passions and projects is second nature. A birthright for digital natives.
We all research at work and at play. We bookmark to help with our discovery process.
We bookmark what we find as we gather insights to group and re-organize our thinking, but do we bookmarklet? And the bigger question is do we think about what's next? Have we got an eye on our bigger process?
A range of social bookmarking, news sharing, curation sites and mobile apps exist to entice us and divide our attentions. As researchers, we're all seeking the ideal process and the ideal toolset.
This post explores three questions:
Why Bookmarks?
Why Bookmarklets? Why and how to use them?
What Next? How do you go beyond bookmarking?
Why Bookmarks?
Here's the 5 reasons why we bookmark:
Why Bookmark As You Surf The Internet
Don Bosco Institute of Technology (DBIT) DBIT has evolved and encompassed a unique sense of pride in providing excellence in technological and scientific education system in India. Today, our institution is proudly recognized as one among the top Ranked Engineering Colleges in Bangalore.
2
To never forget or lose a link again
You should be able to search and categorize your bookmarks. There is nothing more frustrating that having to rediscover content to to recreate an idea you already had
3
To help others find things
Searching alone is less fun and much more hard work
Finding things and collecting them is just the first step. Once your accumulate a body or useful content it become more valuable to share and to see input from others
5
To collect content for to curate later
Bookmarks represent snippets of ideas. Everything looks great when you first find it, but you often don't find the best content first. Curation is the process of distilling your ideas and your research.
Sometimes we simply want to quote or cite links to source content.
6
To begin build up evidence for an idea of a trend over time
Often research is just the beginning. We don't have an endgame in mind.It often takes time to accumulate links to the best content on the web. Sharing your bookmarks can make it easier to let the best content find you
Bookmarks is challenging.
We surf via desktops, tablets and smartphones.
Our favourite browsers change over time as they evolve.
Bookmarking is just the beginning of the research process.
Often we want to go beyond reading into sharing, commenting and publishing.
Certainly we don't think of Listly as a bookmarking service, but that's how many people first use Listly. Bookmarking and research are just two ways to use Listly. There are many (that is the nature of a true tool – a tool has many potential applications).
Bookmarking and research sit in a category termed Personal Utility. They bring value to you alone and seeing value matters to people when they first experience a new tool.
We view Collaborative Utility as a bigger prize. The potential for frictionless human collaboration is much greater. That said, we're really still in the early days of collaboration and crowdsourcing.
Solo researching is hard work and dull, but it's where we all begin.  This post is focussed on improving your personal research experience.
Why Bookmarklets?
Recently I learned relatively few people fully appreciate the power of bookmarklets. Bookmarklets are commonplace with social tools, but you can use the tools without the bookmarklets and extensions, so it's easy to miss their value.
With all the talk about curation it's easy to believe people are at a more advanced stage of adoption of social tools.
The most efficient way to use Listly is to add to lists directly from each web page as you surf. That's quicker than returning to Listly with a link to add to your list. The same rationale applies to just about every form of social curation.
We achieve this using the bookmarklet. It's very simple.
I organize my bookmarklets on my menubar.
When I want to add to my list I click on "Add to Listly" and I see a an auto-filled form like this. I chose my list if needed and click save and I keep on researching.
Its easy to assume Pinterest taught us the ropes, but in reality many people simply consume (90%), fewer people re-pin (9%) and fewer still use a bookmarklet to create original content (1%). In fact you can curate without the use of a bookmarklet, it's just a little more tedious.
I know I've blogged a lot about the 1% rule,  it certainly explains this phenomenon.
You can use Listly (or apps like it) without a bookmarklet, but that's a missed opportunity to bring you greater personal utility.
Here's the link to installing our bookmarklet. I'd recommend you explore using bookmarklets for any apps you use. They will make you more efficient.
Given Listly's collaborative focus our bookmarklet lets you contribute to other people's list too – simply follow/favourite a list for it to appears as a choice in your bookmarklet.
Once you install the bookmarklet and are logged into Listly you can add to a list in 2-3 clicks. If you are adding multiple links to the same list, you don't event need to re-choose the list. You can even create new lists using the bookmarklet.
The bookmarklet saves you time by finding images and extracting key meta data from each URL. You can customize and refine this information, but clicking on your "Add to Listly" bookmarklet in your menubar and hitting save is a highly efficient process for researchers.
If you don't know what a bookmarklet is here's a short FAQ:
Why Use Bookmarklets - A Web surfers FAQ
Apr 22, 2014 - marklets.com -

69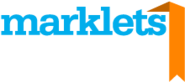 Bookmarklets are 'smart bookmarks', that perform actions or enhance the website you're visiting with a single click.
2
How do I use bookmarklets?
Once installed you simply click on the menubar you created while surfing any webpage.
The bookmarklet will trigger to help and prompt you to complete the task that that app performs.
Apr 22, 2014 - list.ly -

56
Bookmarklets use usually just a link that your drag to your bookmark bar. Once installed you can click on the menu bar item w
Yes. Bookmarklets are safer than traditional software. They can only affect the page you're visiting and therefore are limited in what they can do.
Bookmarklets generally only run on sites that don't require logis.
5
Will bookmarklets work on my computer/smart phone/device?

6
What do Bookmarklets allow you to do?
Modify the way you see someone else's webpage.

Extract data from a webpage.
Search more quickly, and in ways not possible with a search engine.
Navigate in new ways.
8
Do Bookmarklets work on all platforms?
Yes. That's the big benefit. They works on Windows, Macintosh, Unix etc)
9
Do you need to download or install software to use Bookmarklets?
Most apps browser extensions work similarly. We're working actively on the next release of the Listly bookmarklet and we plan to offer a chrome extension soon.
What Next?
We believe the big wins come from going beyond personal utility.
Listly grows every day with new lists and new users. As our community grows and as people invite their friends, the value of Listly grows. It's a classic network effect.
We believe no list is ever complete. Lists are living things that need nurturing and sharing.
When you factor in the potential for collaboration and the value reusing your lists to share or to put them to work as embeddable content on blogs, the case for Listly grows dramatically.
We keep focussed on personal utility, while honing our collaboration capabilities. The personal utility of bookmarking and item/list sharing via Listly is a powerful proposition that continues to evolve.
Some keep their research private and for this we offer private lists (as a premium feature). We also now support SSL/HTTPS, so you can embed lists on secure blogs. This makes for powerful secure internal collaboration.
For many people, sharing your research helps other people find you and that's when things get fun and social.
Links are like breadcrumbs.. They lead both ways. They lead from you to other blogs and from other blogs to you. Lists are highly findable as they are SEO optimized.
If you want people to find your lists make sure you name them with intriguing multi-world titles that people may use as search terms. The choice is yours.
The magic of social collaboration is that it's asynchronous. People find your content in their moment of need – on their timeline. That's frictionless collaboration.
When people can help you without asking and when you can do the same, wonderful things can happen, but in the absence of help we believe the personal utility of researching and bookmarking is a great reason to keep creating and sharing lists.
Image Credit: Elco van Staveren via Flickr.com