The Social Evolution of Finding, Reading & Sharing & Writing
How we consume and create online content is changing.
Content creators need to understand the discovery process if they ever want to have their ideas found.
How has your world changed?
An appreciation of recent changes can offer unique insights into how to act moving forward.
Tools come and go. It takes time to form habits and establish patterns.
We see and try new tools, but which concepts are significant? It takes time to embrace and prioritize these changes. Sometimes we experience tools directly. Often we experience them through the way others use them. With the passage of time we blend and adopt our collective wisdom.
It takes time to adopt and abandon old tools and habits. Best practices arise by way of a collective boiling of the ocean.
Seeking the perfect workflow and tools
This post explores the process for what I'm calling the Information Value Chain (I'm not sure I love the term – suggestions welcome).
It explores our rising need to surface great content while also creating / curating content. As mobile challenges old usage patterns, we seek to embrace collaboration and crowdsourcing.
We're looking for content to share
We're curating ideas & inspiration
We're creating new content to explain our perspective
We're seeking to explain what's changing around us
We're learning to collaborate in order to get heard and to stand out from the noise
We're looking for collaborators and new friends/connections
So, how does this process work? How do we create value? What is the emerging best practice? How can we this process be made more efficient or more scalable?
This diagram documents this process and exposes 11 categories of software tools that you need to master this process.
I break out four key steps: Find, Read, Share and Publish.
What types of tools so we need to do this effectively? Here's 11 categories of tools that we need to master.
Find, Read, Share & Publish - The 11 Tool Categories You need to Scale & Collaborate
We often begin research by searching
We listen via social networks, alerts, RSS feeds & email subscriptions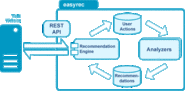 Data mining tools automate finding equivalent/related content
Collective wisidom makes us smarter consumers in the content we discover
YouTube, Slideshare, Soundcloud, Listly etc offer destination sites of searchable, shareable, embeddable content
6
Content Collaboration / Crowdsourcing
Tools to scale contribution & tap into the wisdom of the crowd help you create more value & build deeper connections
7
Reading & Bookmarking Tools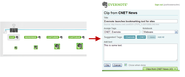 Read now or later?
Read alone or with collaborators?
8
Collaboration / Influence Networks
Tools to build tribes of collaborators both inside & outside the enterprise help you create, promote & share better content
Sharing later & via collaborators is an emerging behaviour
Sharing collaborator's content with your audience as a reciprocal act is best practice for many
10
Content Curation Tools
Curation lets you tell a story by reusing & assembling existing content thereby involving more people in your story
11
Content Authoring Tools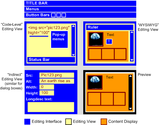 We use a range of tools to create videos, slides, podcasts, lists, blogs, infographics etc
Find, Read, Share & Publish
Let me explore the 4 stages by way of a series of questions.
Find
How much has the way we find ideas and people changed?
Think about the tools and the people that you now use to get quicker access to better information.
How much more content you skim today?
Where and how do you collaborate to find great ideas?
Read
What does reading mean to you today?
How has your reading experience changed?
How much do you read alone?
Do you gather more content to then decide when to read content in full?
Reading in full is a luxury few items of content receive or deserve. Reading is as much a filtering and skimming exercise as it is collaboration.
Reading what other people recommend is often a smart filtering process. For many reading has become social and collaborative.
Reading is how we decide what we think as we embrace people's input to help us shape ideas faster and to process more information in less time.
Share
How have you changed how much you share with the world?
How much shared content do you consume?
Who do you listen to?
How do you leverage your audience to find better content?
Sharing has become a 24/7 two-way, collaborative experience.
Publish
Finding, reading and sharing are all part of our distillation process. They help us discover, form, reinforce or challenge or existing points of view.
These inputs let us create and curate original output.
What's your experience? How has the research process changed for you in the last decade?
Image Credit: heymans via Flickr / Creative Commons