We all know great content is the hook to entice your readers to participate, contribute and share. Great blogs have many posts, but the world has evolved. It's not just about your blog. Sharing and reuse have evolved. Today we need to blend paid, owned, earned and shared media (often termed P.O.E.M.).
Blogs posts work great on individual blogs, but slides, videos , podcasts and lists work across paid, owned, earned & share media. They transcend individual blogs, this insight aside, there are technical/network reasons why creating a body of videos or a body of slides or a body of lists is an effective content marketing investment.
It's important to note that Content Networks are not the same as Social Networks. We often tend to lump Slideshare, YouTube etc into the same bucket as Facebook, Twitter, G+ & Linkedin. While these distinctions may blur over time (eg Linkedin is focussing more on becoming a media company – Linkedin also owns Slideshare and let's not forgot Google own YouTube), there are core differences in the value props and execution of Content Networks vs Social Networks.
With the rise of content marketing and the need for a common vocabulary, having a distinction between the two types of networks is valuable. They behave differently.
I've found people talking about the value of body of work in general, but few are talking about the value of creating a body of specific content type eg Slides or Videos. This notion has been on my mind for a while when I read this post by Jonathan Coleman (it also got coverage on Slideshare's blog). He'd hit a milestone of 1 million views on Slideshare. I echo his sentiments, but also generalize his experience as applicable to other content networks and content types.
I've followed Jonathan for a while and I'd been observing and learning from his approach to Slideshare. His post does a great job of articulating why investing in a single platform matters – he's created a body of slide content. I also found this post on a brand that created 100+ slides on Slideshare and had enjoyed 260k views.
There are people like Jonathan on each platform – video specialists, podcasting gurus etc. Last year I did an audit of 300 blogs to name the kings and queens of slides, videos, podcasts and lists in this deck. Every content creator has their favorite media type.
The same rationale applies to Listly, Prezi, YouTube etc. these platforms help you when you build a following on that network. They are all utilize a newsfeed/ follower model that's driven by new content. They are also search destination sites.
How does a "Body of Work" help build your brand?
As I thought about this more I made a list of reasons why a body of a specific type of content brings value to your brand.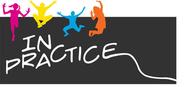 You get better as you practice. The more you produce, the better you will get
You learn what works on a given platform (each on has their own culture/norms)
You build an audience with each new piece of content (you get more followers).
You also build an audience by engaging with the community and their content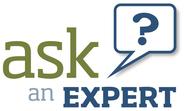 Having a body of works helps you stand out as a true expert. Publishing one book used to be enough - now you need 2-3 to look credible. The norms vary similarly by platform.
Our body body of work makes us more sticky which builds views/engagement (people look at your other work if the first piece of work they find intrigues them).
More work means more entry points and more SEO terms that you can win. You get discovered via more keyword combos. Search ranking on the platform is different from Google SERP

Content networks implement author and content ranking which is based on views and engagement, so people who commit and succeed receive ongoing visibility benefits

As a content producer, you can work to make connections and support other creators (by following them and by being a good citizen and engaging with their content and sharing their ideas.
It's hard to catch someone with more follower and more content - 10% growth on 1000 followers or views will always means you fall behind the person with 1m followers or views. Only over achievers catch early leaders.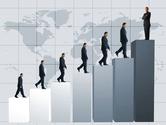 As platforms mature there becomes a resistance to following and the culture is diminished, which further serves to protect early movers - picking platforms need to factor in timing of adoption within your content niche
Creating a big hit on any platform raises your profile and creates kudos. All these platforms are drive by views. People quickly learn how many views is a lot on any given platform.
Followers get you more eyeballs with each new piece of content. New content and likes/comments are shared with followers via a newsfeed.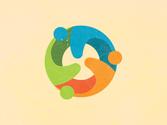 Becoming a true citizen of your domain and the platform will promote you as a shining light of how to adopt the platform.
My Experience with Content Networks
I know on Slideshare I began to get more views once I'd made more slide decks.  I saw the same on Listly as I made more lists. I've made more lists than slides, but many of my lists are very quick to curate so the time invested per list is much less than making a highly visual deck.
I've enjoyed multiple hits on Slideshare. My slides have been awarded "slideshare of the day" on varied occasions. eg this trio of slidedecks on the value of local content has received 28k+ views. I'm in the top 1% of slide makers on Slideshare and my slides have been viewed 114k+ times (vs 500k+ times for my Listly lists). My lists outperform slides because of the text nature of lists and the fact that the lists evolve over time and the fact that I can target a list to a hot search topic eg Bootstrap Alternatives or Google Reader Alternatives. 100k views across those two lists.
Slides, Videos, Infographics and Lists are all highly effective type of content that utilize platforms that follow a similar model. I call them all Content Networks.
Once you build a following on a content network each like/comment and each new piece of content triggers people to see your content. Create engaging content and you will generate eyeballs for your work. Earning status on the platform for you and your content also improves your search ranking on the platform (this is different than Google SERP).
I've invested my efforts in the last 12 months between Listly and Slideshare as a way to benchmark my Listly experience and it's given my the experiences and insights to write this post.
Thinking About Content Networks & POEM
I've previously explored Content Networks vs Social Networks, but you get more benefits when you create a body of work.
Understanding P.O.E.M. (paid, owned & earned media) is essential as social media maturates, further amplifying the role and value of Content Networks.
Paid, Owned & Earned & Shared Media  via 
The fact consumers don't differentiate between paid, owned and earned media is still a big factor many marketers overlook. The first time I read that stopped me in my tracks. Content is not seen like adverts.
Many creative agencies think in terms of POEM because it models the big picture. It gives context and explains the interaction of free and paid media. It also explains why content networks like Slideshare, YouTube are so successful. They serve two purposes:
to embed content on blogs (and enable earned media mentions)
to provide a destination site for searching for specific types of content
Their initial purpose, to make it easy to distribute slides and video, is somewhat lost in the evolution of media. They now serve a bigger purpose. They act as a content source and a search destination.
Content Networks in many ways hold the key to unlocking POEM. 
Slides, video, audio, lists etc are forms of embeddable media that allows your story pass seamlessly via social networks and your owned media. They also let you track where your media has been, which is an important insight that should be driving your content strategy and your blogger influence/ outreach strategy. Content networks let you follow the social life of your content across the web.
So what's the key to getting more from your investment in content?
With so many tools and choices where should you invest? Experience says go deep.
Done Right, Less Tools/Platforms = More Exposure
Successful people begin by building one significant content network (a body of work) and then migrate/cascade their following and content to other networks:
Gary Vaynerchuk = Video (Wine Library TV) – 150+ Episodes.
Seth Godin = short posts / short books
Jesse Thomas – Jess3 = infographics
J Coleman = slides – 37 slidedecks – 1 million views
Nash Grier – Vine – 8.6m followers from 157 Vines. It's interesting to note than Nash now has a smaller body of work on YouTube and enjoys massive traffic their too. Vine was his entry point.
Buzzfeed is famous for it's Listicles and we have many users on Listly who's created a successful body of lists eg
Thinking differently about the media can help you create your own channel eg
Creating content is like a video game, but how do you level up? We each need our own way to play the game – our own formula. Let your personal talents and preferences guide your platform /content topic choices.
Don't pick video if you hate making video. Don't pick info-graphics unless you have an eye for design.
Also look for content niches on a specific platform that are perhaps well covered on other platforms.
Search is a major reason for creating body of work and the content you create will keep on delivering traffic for a long time to come, so pick your topics and keywords wisely. Chose where to invest and be prepared to keep investing once you begin. By focusing on a network and inviting your connections to help, you help everyone on the platform – a rising tide floats all boats.
Don't be afraid to ask other people to embed your content and lead the way by doing exactly that for other people. Content networks are full of ready made reusable content that's already been tested and proven on other audiences.
What Lies Beyond Your Leading Content Investment?
Becoming an expert on building a body of work is step 2. With one network mastered, you can have many theories to test on other platforms. First experience the value of a single body of work for a single type of content before you choose to diversify. Next you can compare the experience, the traffic and the engagement between platforms. You can become an expert at creating a body of work and find a repeatable formula.
What's the difference between Slideshare & Prezi?
How do slides compare to  video, lists and infographics?
These are questions you need to explore. You can translate the same content into different forms of media and re-use your investment in creating original content. Let the content on one platform help your content on another. Post links in lists, slides and videos etc to cross-link your content on different platforms. Notice how I cross-linked the final pages in this slide series.
What also matters is "time to create", that's one lesson I've learned. Compare time to author and publish lists vs slides vs video. Compare the rewards.
Text is the ultimate discovery device whether you produce videos, slides lists or graphics.
You need text to get found so make sure you add text regardless of the type of media you choose.
A body of work is a gift that keeps on giving but it takes critical mass of content and followers to experience those benefits. With more content, more sharing and more engagement you earn better search rankings both on the content network and on Google. Embed your content on your blog and encourage others to do the same to give yourself more reach. It helps your content and your ideas take root and rise to be the authority on given keyword combos.
Rethinking the ROI of Social
Facebook's recent drive to make people pay to gain traction is a subplot of this story. Today, the need to pay for amplification via Facebook has added more weight to this argument. By removing the idea of social media as free resource, Facebook may have done us all a favour. Costs force us to consider our options/investments. When everything is free we don't feel the need to commit and focus.
POEM's simple mathematical equation is:
Media impact = Paid x Owner x  Earned x Shared
Zeros are bad in a multiplication equation.
The main point of this post is to explore the notion and value of creating a body of work on any given platform. My experience with Listly and Slideshare have found a body of work is a multiplier:
Views & cross-links from your other work
Views from existing followers (who like / share your new content)
Views from follower's followers (cascade effect)
Views from network exposure (content networks showcase committed users)
I'm pretty sure the same holds true for every content network. I've made more videos lately and have experienced an uplift in views with each new addition. Repetition on content networks produces rewards.
What can we learn from artists?
The term "Body of work" is really borrowed from artists and musicians. For an artist there is always an advantage to having a body of work. It makes you easier to understand. It proves and establishes and reinforces your value and it makes you more findable and less forgettable. It also helps you find your voice.
People begin to recognize your work based on your style and not just your signature. A body of art also lets you have enough work to put on an exhibition which helps you rise above the noise.
For an artist a body of work typically has a style or a theme. Over time an artist will create multiple pieces of works under a number of sub-themes, which further helps to establish their value and communicate their uniqueness. Each new theme or collection gives them a new excuse to put on a new show.
For a musician a new album is an excuse to go on tour.
For an author a new book is a reason to focus on getting new reviews.
This list collects the best research I found on artists and the value of creating a body of work.
What's your thoughts and experiences on creating a body of work?
Next week I'll share a really simple way to compare your content graph with your social graph.
Image Credit: istolethetv via Flickr / Creative Commons