Board games like Risk are almost as much a part of our culture as Monopoly.
We think about strategy as we play Risk. Are we spreading our resources too thin? Can we commit to support existing initiatives? What next? Should we be diverted by our enemies? What about alliances and collaboration?
Social Media is  no different. Where should you invest? Should your commit to G+? Are you going to bet on Vine or Instagram or Snapchat? How do we decide and how deeply should you commit?
Here's two examples of a Social Content Graph, a unique analysis that's introduced and explained in this post, one that you can apply to your brand.
One for Gary Vaynerchuk
And one for Nash Grier.
There's a stark difference. Nash is content dominant. There's many surprises in Gary Vaynerchuk's graph.
Read this post and explore the slides on the Social Content Graph to learn what this means and how to make a Social Content Graph for your brand.
Visualizing the Social Graph for the Content Marketing Age
This post introduces the concept of Social Content Graph (a practical, actionable way to visualize your social and content graphs in today's complex digital media landscape).
We provide a simple toolkit to let you make your own Social Content  Graph  in 5 minutes.
Note: To use this Google Drive Spreadsheet you will need to "Make A Copy" (via the file menu). Simply fill in 10 numbers – you can then share the analysis internally. We'd love you to share externally, feel free to remove sensitive data – not all this information is public knowledge. If you publish your analysis, please credit this post.
This post also includes and explanation of the power of this type of analysis plus,  a list of questions that you should want to ask once you see your brand's matrix, but first a little background.
Has anyone seen an actionable Social Graph?
Mark Zuckerberg coined the term and it became well used expression, but it was never really actionable, tangible or practical.  I list five problems that I see with the notion of a social graph:
It sounds cool, but its very ethereal. It paints a picture in your mind, but you never see any kind of actionable graph.
The term tends to mean Facebook, when in reality your social graph needs to be managed across Linkedin, Facebook, Twitter and G+
It's very granular – it tends to imply and communicate person to person level interactions
It tends to imply a personal slant, when for many the utility would be enjoyed for a brand to analyze their activity across many channels. Scale also become an issue (if the focus is so granular).
Today social is not just about connections, it's also about content, which begs the question what is a Content Graph
Last year I audited  300+ blogs and analyzed what type of media they embedded. This gave me a lot of insight that led to this graphic and ultimately this post.
That led to this categorization of embeddable media:
More recently I explored the process of how we derive value from content both Alone and Together.
Last week I explored the value of creating a "body of work" on a single content network platform and the value of understanding paid, owned, earned and shared media – a term many are not familiar with.
This week I give you the tools to summarize much of this with a simple practical analysis.
Explaining the thinking and mechanics behind creating a social content Graph
You can make your own chart using the public Google Docs (above).
You are free to use it and share it. I simply ask that you credit /link to this post.
What Questions Should You be Asking?
1
Am I focussing on the right content networks?
2
Where is my future connection growth going to come from?
3
What is my mix between media and is this what I expected? Do I have any media type black holes? Why is that?
4
Is my email list benefiting fro my social / content activity? Is it integrated?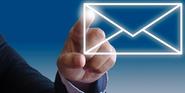 5
How strong / weak is my content graph vs my social graph?
6
What's my connection overlap? Overlap is good. It reflects a more series intent when the same people follow/connect w...
7
Do my networks connections reflect my content efforts?
8
How is my content mix and connection mix changing over time?

9
Am I following people and supporting my connections with commenting and sharing of their work?
10
Are the same people following me across my content networks? If not how can you encourage this? Likewise on content n...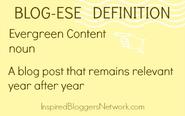 11
Does Your best connected media represent our best content talents / preferences?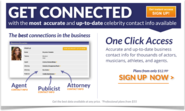 12
Does your sharing support your connection base?
How to Interpret & Take Action from Your Social Content Graph
I've used the graph to learn about other people's strategies. I've also used it to validate just how my own strategies are working. I included some thoughts in the slides above.
The first question to ask is "Was it what I expected".
You may well find that you have gaps that you didnt expect. You many not use Slideshare or create videos. You may not have thought of the priority of building a following on these platforms.
Several things to consider:
You are building a social profile for the long haul, so it's worth having a plan and aiming to create a balanced portfolio.
Building a following on any platform takes time.
It's worth tracking your profile over time and seeing how it changes. Track competitors in the same way, as changes could highlight activity that you are not noticing in other ways.  This will help you learn which actions bring you (and others) most content / connection growth  opportunities.
Don't invest in a channel if you don't plan to keep engaging on that platform. Stale connections have little value. You also need to think about your strengths and lead with platforms that play to those strengths.
Dont underestimate the value of text for findability on all these platforms – text is the only way to search for images, videos, slides and lists.
Consider creating original content on your leading platform, but also consider translating your content onto other platforms and adjusting for the medium. For example, I use Listy List and email as our lead platforms. I also aim to create thought leading content on slideshare and have actively worked to build a following on Slideshare. Having at least two platforms is wise as you can then benchmark and compare your experiences.
I also consider creating videos to support these projects and where it makes sense I'll also create infographics or turn content into audio form. All this only makes sense if you can sustain the activity over the long haul.
So what's your thoughts on the Social Content Graph. I've thought about this a lot and I'd love to hear your thoughts and see your social graph. I aim to create more commentary and analysis on this topic in future blog posts.
If you want to share your Social Graph then leave a link below. I'd love to see your creation and to discover what you learned from the process.
Image Credit : Derek Gavey via Flickr & Creative Commons