I began this post asking myself this question.
Why is Embedding Content on Responsive Themes so Random?
As I extended my research, a bigger issue surfaced.
18 months ago I changed the WordPress theme on my blog to make it responsive. It required a massive effort to change images sizes, editing every post. At the time I thought this was an image specific problem, as I'd not used featured images. It seems cool themes use unique image sizes and featured images.
At the same time we made Listly fully responsive and updated the Listly blog to a new responsive theme.
Today I found myself asking is there a bigger problem.
I believe there is need to keep your blog post content to be theme agnostic and shield youself from WordPress theme lock-in.
The more custom short-codes you use in individual posts, the more you become locked to a specific theme and the harder it is to change themes at a future date.
I'll show some examples in the context of embedding slides, videos etc.
I also explore the question:
Can Plugins Protect Your WordPress Content from Theme Lock-In?
I believe plugins can insulate you from theme lock-in.
Embedding responsive content on WordPress themes feels like is should be simpler, but I think it's got more random.
I often embed Slides, Videos and Podcast/Audio content and it's become theme specific, which feels unwise. I post between Listly's blog and my blog and they have different responsive themes and therefore different approaches to embedding content.
This means you will face challenges if you later decide to switch themes. Given blog are a permanent fixture, future proofing your content is a smart choice.
Too many theme specific short codes can bite when you decide to change themes. Being mindful of theme lock-in is a serious issue that relatively few people are talking about yet.
When you are strategizing about your WordPress blog, I believe it's smart to pick plugins to keep your "post content" as theme agnostic as possible. That way, if you change your theme, you won't be going back and making hundreds or thousands of manual edits.
Simple consistent editing is important as you create a body of blog posts and as multiple people participate. You want to offer an effortless experience for your reader and this means having a consistent experience for your authors.
Is the right approach to use plugins to manage your embedded content?
There are many mature plugins to choose from, so this feels like a safe option.
You face a simple choice:
Be locked in to a theme for embedding options
Be locked into a plugin for embedding slides, videos and podcasts.
I believe it makes more sense to plan to be loyal to a specific plugin over a specific theme. How about you?
I made a list of responsive plugins that I tagged based on the media they support – ie slides, video, audio etc.
An alternative approach is to use Listly to embed all forms of responsive content. Here's a Listly list that embeds a video, a slidedeck and a podcast (requiring just one plugin).
Dec 15, 2013 - vimeo.com -

368
Dec 15, 2013 - slideshare.net -

354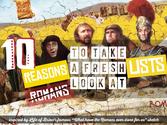 We often read , create and share list content. My question and the purpose of this deck is to stop and ask the question - Why lists? Lists work for a whole bun...
Dec 15, 2013 - youtube.com -

415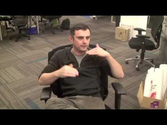 I've got a ton of respect for Michael, but I really feel like he was looking at me through too narrow of a lens. And on the topic of being "able to achieve Gary Vaynerchuk results without having to put in Gary Vaynerchuk hours." -- I like putting in Gary Vaynerchuk hours!
Putting the examples aside for a moment, I believe its worth being conscious about how you are "locked in". There are always choices to make and it's better to me mindful.
WordPress is likely here to stay, and your blog is not something you want to limit your agility.
Think carefully about the short-codes you use on each post and consider if there is a suitable plugin to protect you from a future desire to change your WordPress Theme.
One alternative is to use a plugin that lets you create your own shortcodes – thereby insulating yourself from theme specific codes.
Thoughts?
Image Credit: philliecasablanca via Flickr / Creative Commons