We are releasing Listly Slideshow Layout today. Any list, including the ones you've already made can be slideshows. Here's an example: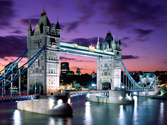 London is the capital of England and the United Kingdom (UK). It is Britain's largest and most populous metropolitan area. London is a leading global city being the world's largest financial centre alongside New York City.
And here's a quick video on how it works:
There are a few thing to keep in mind:
1. Make sure you have good images picked for items in your list. If you don't, just edit the item and upload a new image.
2. A reader can switch between various layouts in the UI, so it would be wise to upgrade images on your list anyways
3. You can embed Listly slideshows on any website or blog with the embed code. WordPress users can use the WordPress Listly Plugin to embed.
4. You can set default layout as Slideshow in list settings. Slideshows are premium and can be picked as default layout only on premium lists. You have three free premium lists. If you want more, we'd appreciate your support with a subscription. It will help us continue to bring more cool features to the product.
If you tweet this post, we'd be happy to share with you a discount coupon for an annual subscription.