Explore the contrast between static list posts and using Listly on your blog/website.
Listly is all about letting you and your community collaborate to create and embed list content inside blogs. We build and play on the fact that people simply love lists. We help source feedback and aggregate opinion. Most of all we help you get found.
The Life of a Static List Post
A static list post is published and forgotten
List posts come in many forms, but by their very nature they are fixed once published.
Lists are not first class objects of the modern web. Ideas are published "as is" and feedback is deferred to the comments section. Your list of ideas cannot evolve. We believe that is wrong and that people want to be given an equal voice by contributing to your list posts.
Static list content decays over time, not just in the mind of the consumer, but also in the eyes of search engines. Your list gets forgotten and will be found less often. We believe you should expect more from your content.
A static list is not tagged as a list to enhance search engine discovery, so your best content is lost inside a mass of unstructured text.
Using a static list also ignores the social signals your content can create. Sharing can impact your search rankings.
When your whole list post is shared, readers must find their own context and we believe that adds unnecessary friction. Sharing an item on a list carries so much more meaning.
Social Interaction Creates Live Content
When you make a list social…
Modern digital savvy readers expect to interact with the information they consume. So why are you not socializing your best content. List posts are proven to be the most findable and shareable content on the web.
We believe people want to sort, filter, vote and contribute to your ideas. We believe static list posts miss the chance capture live feedback from your audience and to foster community around a shared passion
When your content changes over time and when people interact, you accrue more social proof. This ensures more people help to keep your content fresh.
Community forms around shared passions – ie the content of your lists. Only like-minded people will find the appeal, so your audience is self-selecting based on topic. A list can have high niché appeal.
By embedding a Listly, your content is more search-engine friendly. Your lists can evolve over time and the formatting of all your list content is protected as search practices evolve.
Your content is an asset that needs the right tools to protect and extend your investment. By enabling social interaction, you empower the crowd to have a dramatic impact on extending the lifecycle and lifetime value of your content investment.
We make your content easier to embed than to copy. We help remove the social friction to enable your ideas to spread and for you to receive credit and backlinks.
People Love to Make Lists
Bloggers, Journalists, Publishers & Brands
Collecting and sharing our passions is the new norm. Listly helps curate lists of things people care about inside your blog posts. Sharing is shifting to live embeddable content, so you can share content, community and engagement across multiple blogs.

Unlike social networks, Listly drives traffic and visitors to cultivate engagmenet inside your blog posts. You can share links on Facebook and Twitter, but why give them the content?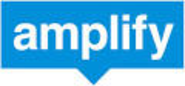 By embedding lists in your posts you amplify your exposure. Activity on these posts promotes your list on Listly's home page. Listly is a multiplier. Listly's community is your community.

Beyond pure SEO value, the living nature of crowd-sourced content keeps search engines coming back for more. Social sharing accumulates to give your content the highest possible ranking.

Shift to Live Content: Input from your community keeps your list fresh and living. Social activity brings your blog to life and prevents content rot. You can of course curate all suggestions.
People Love to Read Lists
Lists make it easy to explore our passions

Lists add structure to life and your content. Lists organize friends, research and dreams. We socialize your lists so they become smarter and loved by many, not one.
With Listly, lists are informative, social and fun. Check off what you know and fill in your knowledge gaps. Lists make you and your audience smarter.
Suggestions help you fill in gaps and validate your thinking. Votes add priority and shares bring more eyeballs. Social Filtering scales your input and saves you time.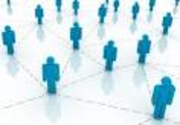 Lists aren't just about the content. You'll love the list curators too. When people congregate around a topic, strong community bonds are formed. That's when the real magic happens!

You'll love the crowd's ability to deepen your knowledge. You can connect directly with the people who share your passion and who contribute to your lists. Listly transforms crowds into community
Try Listly for free and start making lists today
If you want to get found more and to get more feedback you should explore Listly premium